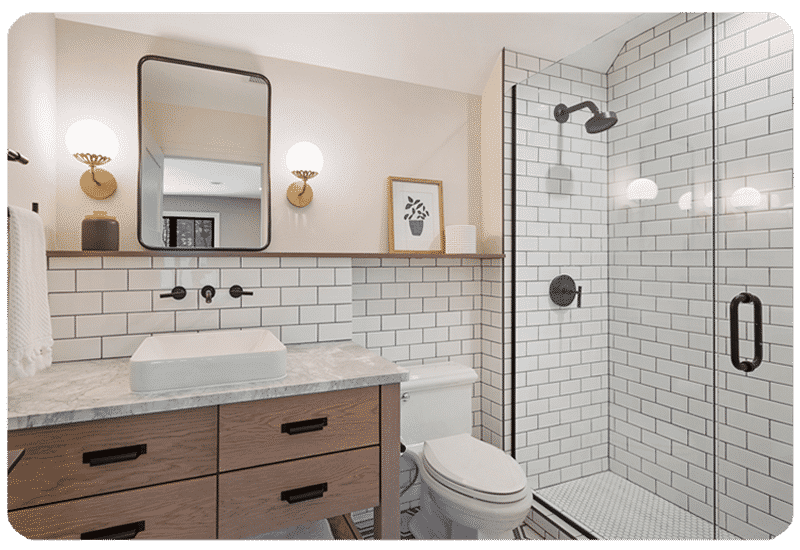 Builder: Alterra Design Homes / Interior Design: Anne Michelle Design
FLOOR360 Interior Designer Courtney Wollersheim collaborated with Alterra Design Homes and Anne Michelle Design on this beautiful home near Wisconsin Rapids. The process began when the homeowners shared their vision of a modern lake house with timeless, neutral and classic materials in a soft color palette. The challenge was to apply that same style to six bathrooms and showers in the home, each with their own unique personality.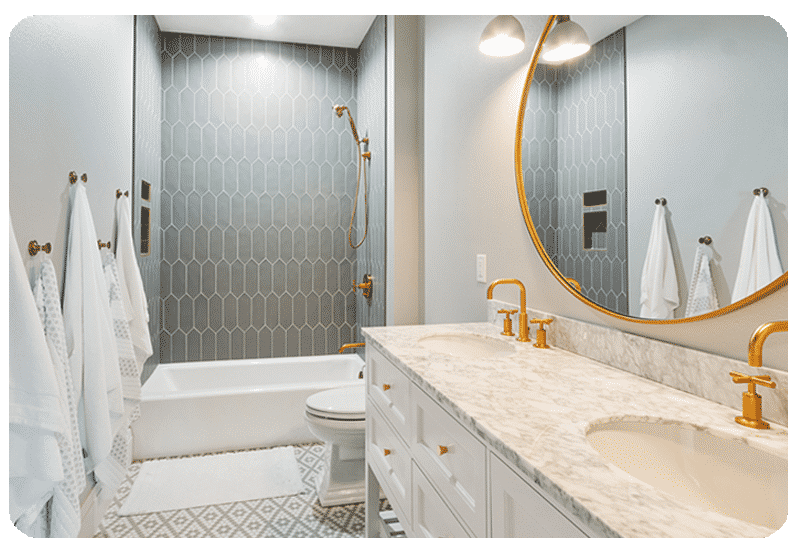 Color and Tile Selection
The same color palette is used over and over with the tiles selected being unique but remaining within the style guidelines. There are variations of subway tile, painted tile for floors, charcoal grey colors integrated with white and black for contrast.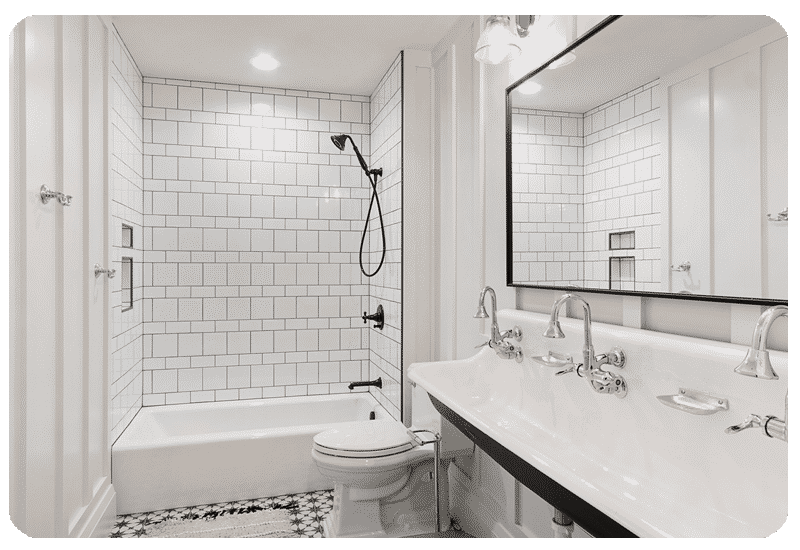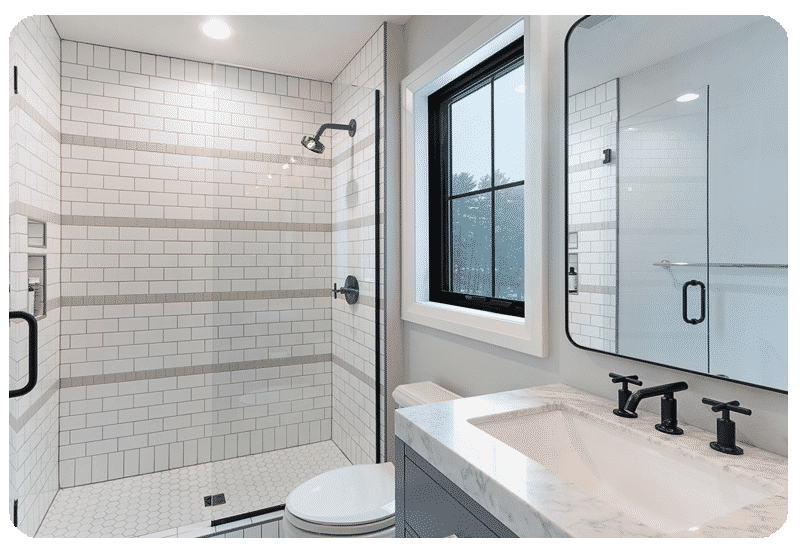 The designers alternated the install patterns and mixed and matched tile sizes to create a stylistic separation between bathrooms. All selected design finishes and hardware help give each bathroom their own personality.
Using a CAD Drawing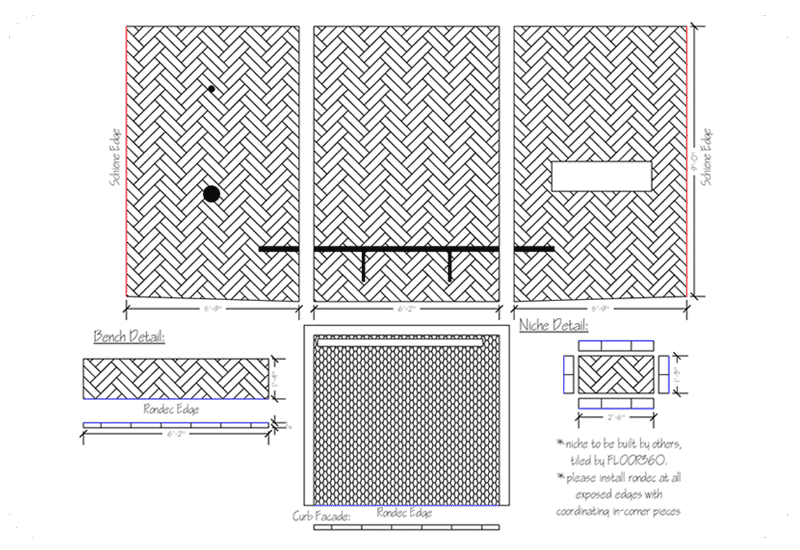 To ensure an accurate installation for a shower design, a CAD drawing is generated by our specialist to detail the size and scale of the walls, floors, doors, benches, niches, fixtures and shelves with the selected tile(s). The CAD is then used by our installers on-site to ensure accuracy to your design and efficiency in ordering material quantities.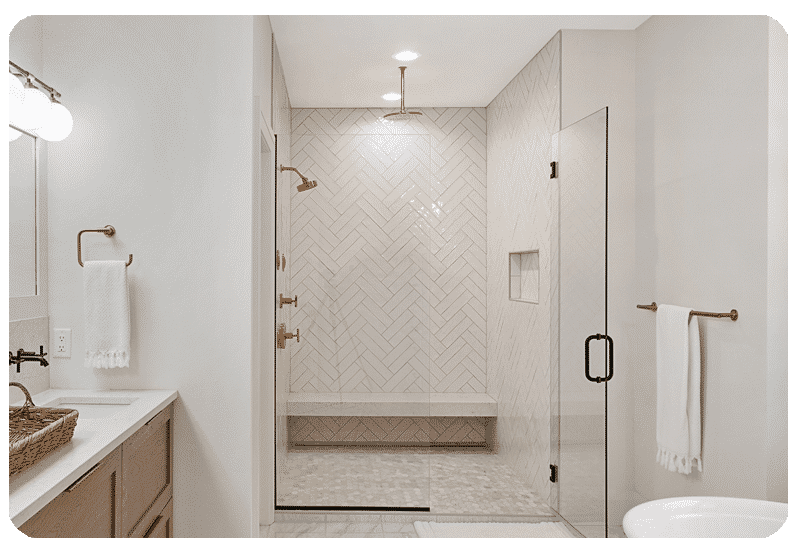 Residential Sales Team
Our showroom is now open by appointment. Simply fill out the desgin contact form below to reach our residential sales team to schedule a private showroom appointment. We can't wait to make your design dreams come true. Design is our difference