Customized Stair Runner
Take a closer look at this customized FLOOR360 stair runner installation with comments from the interior designer, details about the selected carpet with a series of photos to give you some design inspiration.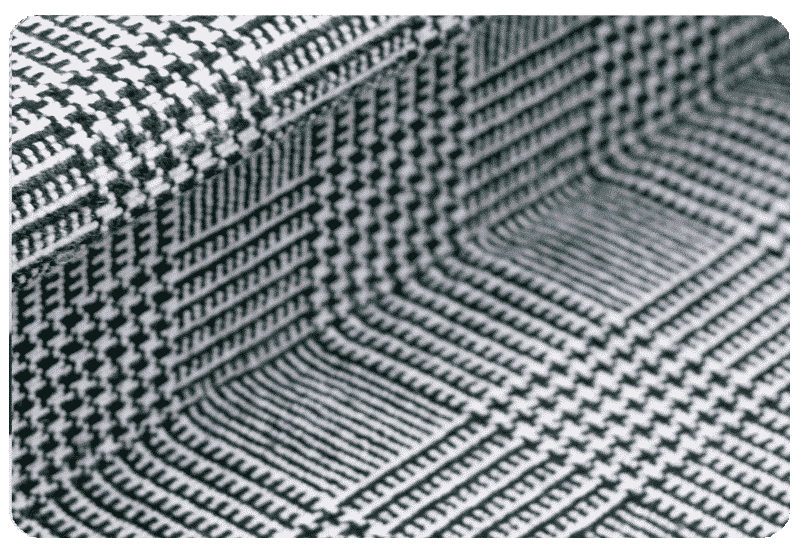 ---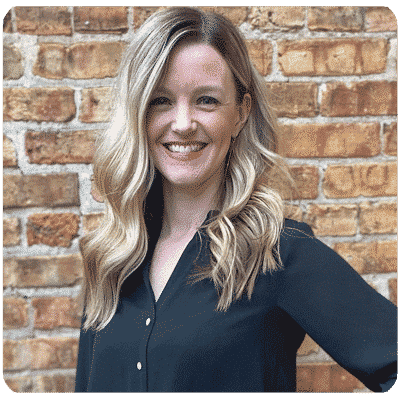 "The carpet we selected was a Missoni Home plaid in black and white that complimented their overall Scandinavian Farmhouse style. I was confident that our installation team could meet the requirements of maintaining the pattern on the split level staircase." – Autumn FLOOR360 interior designer
---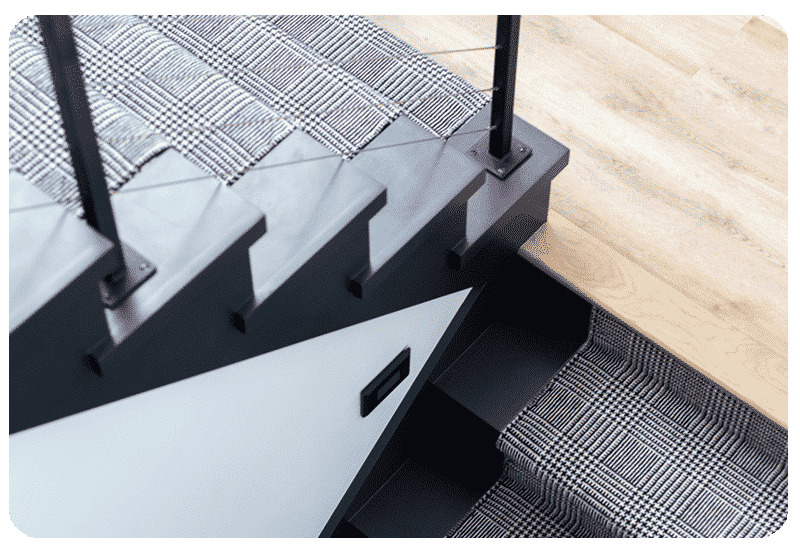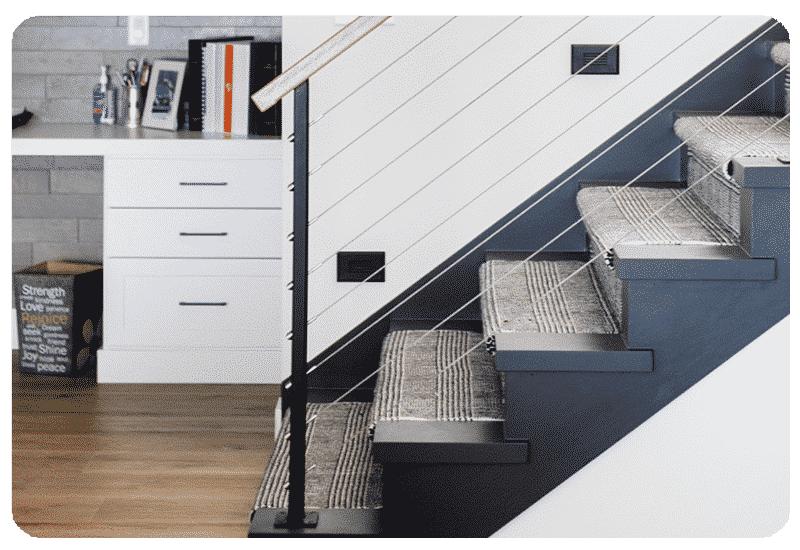 This staircase is visible to the front entrance and connects the upstairs and downstairs living areas.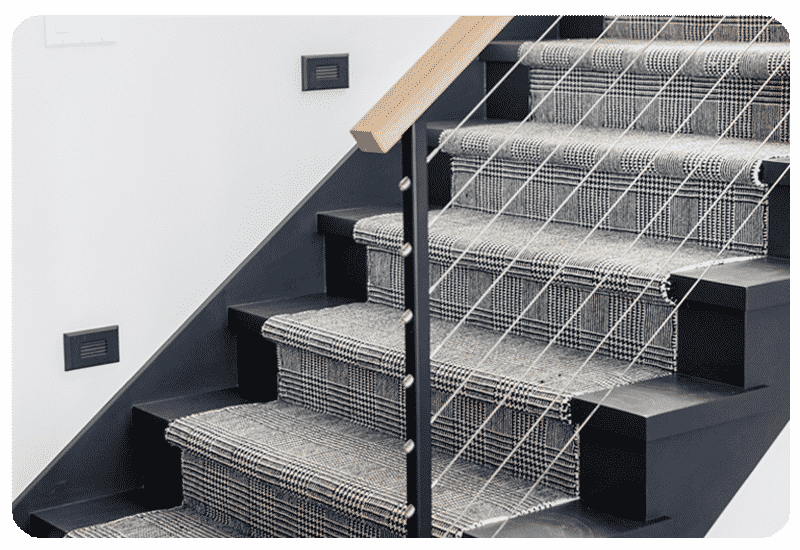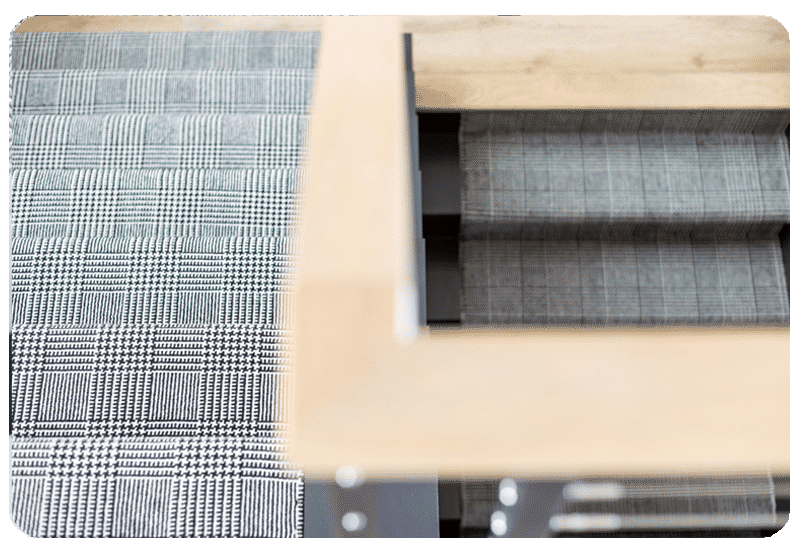 New construction home built by Hart DeNoble Builders with photos from Shanna Wolf / S. Photography.