Current residential tile trends are varied in color, texture, size and installation pattern. Tile installation is closely associated with kitchen and bathroom applications but creative homeowners are personalizing their mud rooms, bar area, and laundry rooms with tile. The only design limit with tile is your imagination. Visit FLOOR360 gallery for more tile inspiration.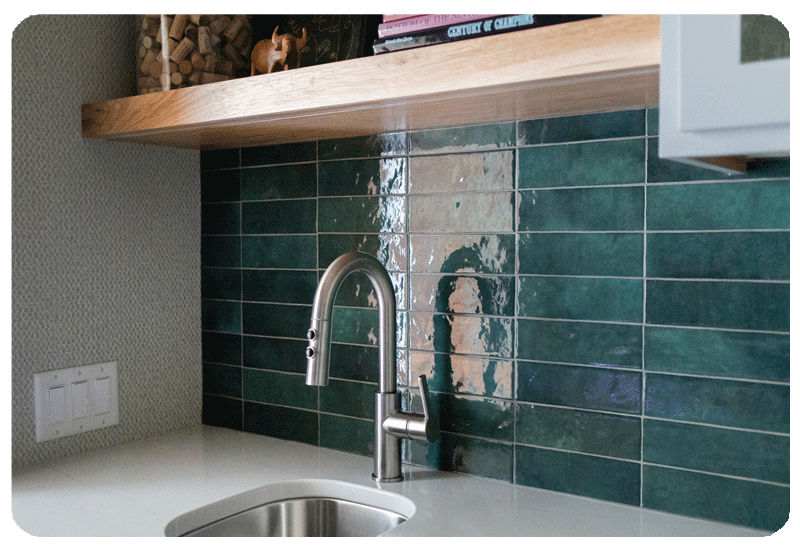 The rising popularity of Zellige tile can be attributed to its artisanal, handcrafted characteristics. Its unique glaze, tone, and glossy or satin finishes have captivated homeowners. The individuality of each tile exudes an organic, earthy ambiance that adds a personal touch to any space it graces. True Zellige tiles, meticulously crafted from clay, boast varying thicknesses, creating a visually and texturally dynamic appearance.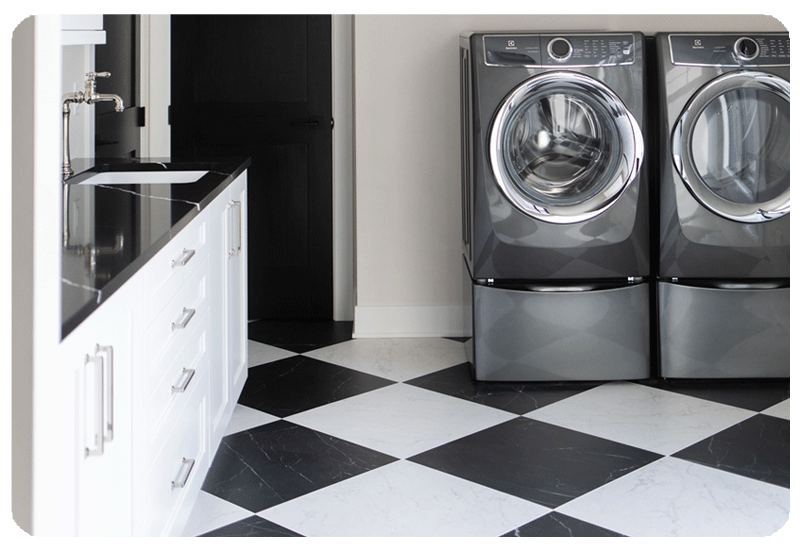 A strong strain of nostalgia is running through many home designs currently. A black and white checked tile floor is a timeless choice that's versatile. Lean into the black or white by installing white or black tile on the walls or choose a jewel tone that contrasts like gold, purple, or even pink.
wall to wall neutral tile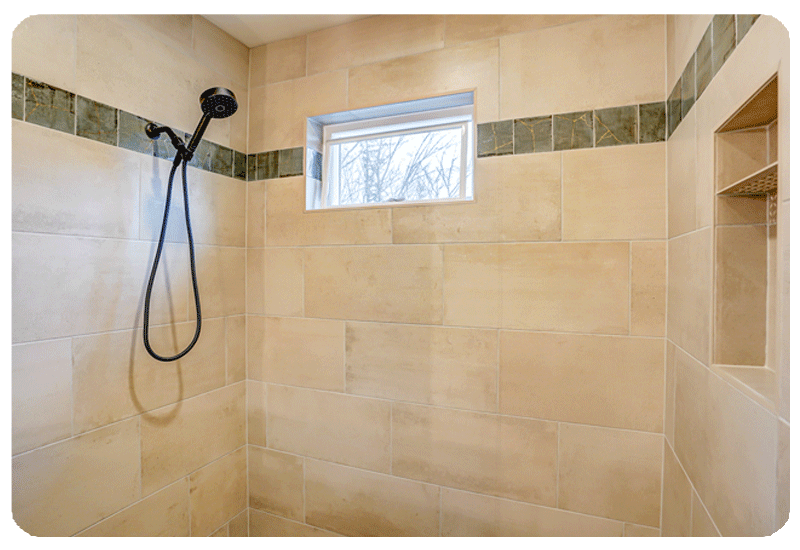 Floor to ceiling neutral tile design in your bathroom or wet room falls in the to the quiet luxury trend. By design, the neutral colors don't over power the room or your senses. When you install the same tile floor to ceiling you're creating a bubble of soothing neutrals while making the room seem expansive at the same time.