MADISON, WI (June 13, 2023) – FLOOR360, provider of design-driven residential and commercial flooring announced that the Wisconsin Latino Chamber of Commerce (WLCC) in Madison, WI, and the Association for the Rights of Citizens with handicaps (ARCh) in Milwaukee/Waukesha, WI will each receive a 2023 Design for a Difference Makeover free of charge. An all-volunteer group of interior designers in each city will collaborate with FLOOR360, a variety of local businesses, suppliers, installers, painters, and other volunteers to plan and provide a much-needed interior design makeover for WLCC and ARCh this year.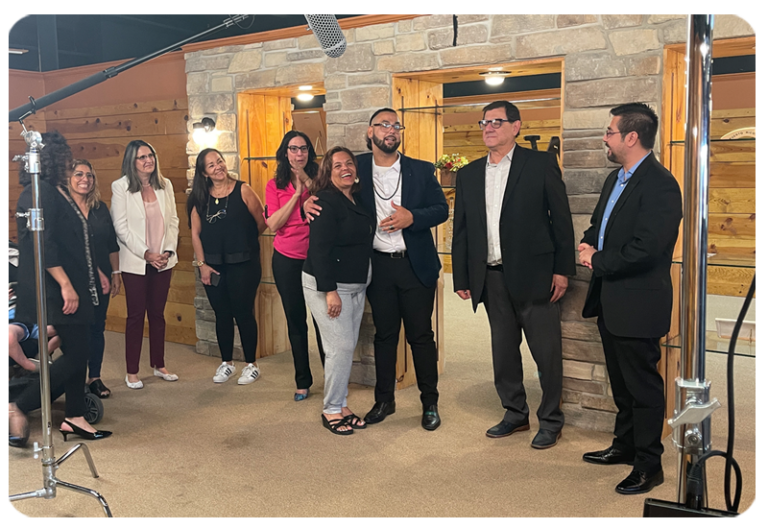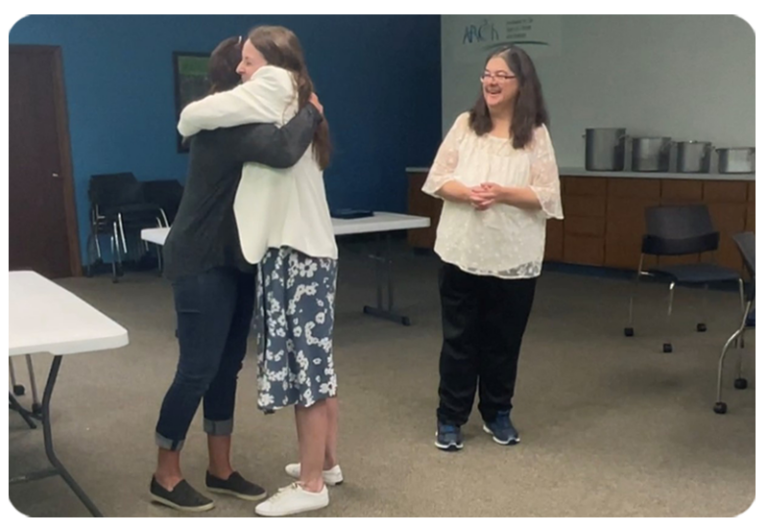 "These two organizations are standouts for their dedication to the people they serve," said Ryan Koechel, President of FLOOR360. "We're looking forward to modifying their spaces so they can leverage the improvements to expand their programming and grow the number of people they serve."
"WLCC is growing to meet the needs of the increasing Latino population in Wisconsin," states Javier Acevedo, Chief Development Officer & Managing Director of Operations. "This makeover will inspire our organization's team and the community to set goals, access resources, and achieve their dreams."
"ARCh has some functional challenges in our facility that need attention," says Jennifer Horth, Executive Director of ARCh. "Our hope is that the people we serve will see how much they are valued which will encourage them to participate in our programs and reach their full potential."
The following is a general 2023 timeline that encompasses the 2023 Design for a Difference makeover process in Madison and Milwaukee.
February through April – Nominations Collected
June – Design planning
July through August – Procuring Elements
October – Makeovers take place
A variety of sponsors and volunteers have donated time, money, and materials to make eight Design for a Difference Makeovers happen since 2015. FLOOR360 coordinates the services of local interior designers and business partners to make over their space so the non-profits can focus on their programs, services, and mission. The numbers generated by these makeovers are impressive. To date, cumulatively, there have been eight makeovers, over 650 Madison and Milwaukee volunteers and businesses involved, over 2 million dollars in time, labor and materials donated and 70,000+ individuals impacted.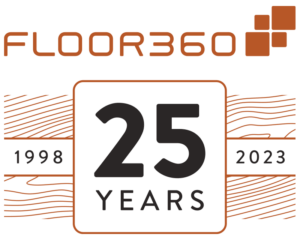 Locally owned and operated, FLOOR360 uses design to make a difference in your home and in our community for 25 years. The design and installation professionals at FLOOR360 utilize comprehensive processes that ensure a high level of satisfaction at every stage of the buying process. FLOOR360 sponsors the only design-driven movement in Madison and Milwaukee that brings interior designers and local businesses together to make over much-needed spaces at local charities. 
about Wisconsin latino chamber of commerce
(from their website) We assist and promote the interests of our memebers and community through advocacy and programs that make an overall impact on Wisconsin's economic growth. The diverse relationaship of our active members and partners is an ideal mixture of small business owners, corparate representatives, and government leaders. Visit lccwi.org for more
about association for the rights of citizens with handicaps
(from their website) The mission of the Association for the Rights of Citizens with handicaps is to empower children and adults with disabilities to reach their full potential and to increase prevention and awareness in the community. Visit archchangeslives.org for more