FLOOR360 is a design-driven and quality focused flooring business. We work hard to provide the highest quality of service to our customers, but we also strive to nurture a unique team culture. Established in 1998 in Madison, a second location was added to better serve the Milwaukee area. An integral part of our team culture is giving back to the community. The creation and sponsorship of Design for a Difference-Madison and Design for a Difference-Milwaukee is an activity the entire FLOOR360 team participates in, we all experience the joy of giving within our communities.
In 2022, Wisconsin State Journal recognized FLOOR360 as a Top Work Place after our team took a survey answering questions about their experiences working here. We are currently celebrating 25 years as a successful locally owned and operated business.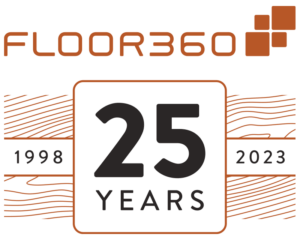 Healthcare with Quartz
Delta Dental Insurance
Traditional and Roth 401k contributions and company matching 
Paid Vacation, Paid Sick Time, Paid Bereavement Leave, Paid Calendar Holidays
Personal Development – Reimbursement for seminars, classes, memberships, with company-paid training
Career Advancement – Training, mentoring, regular feedback, merit raises and promotions
Community Service – Giving back to the community through Design for a Difference
Wellness Program – Catered lunch and learns, flu shots, and fitness challenges
Friendly Culture – Mallards game, Brewers game, volleyball team, chili cook-off and more
Team Discounts – Substantial savings on home improvement projects
Paid Birthdays Off – In addition to vacation, sick leave and standard holidays
Referral Program  – Earn cash for referring your connections to work at FLOOR360
5117 Verona Road, Madison, WI 53711 
FLOOR360 Milwaukee address
12500 W. Silver Springs Drive, Milwaukee, WI 53007
Please open the following job descriptions and apply if the position description meets your requirements! FLOOR360 is an equal opportunity / affirmative action employer. A copy of our affirmative action plan is available upon request. 
You may email FLOOR360 your resume and cover letter as well hr@floor360.com