To start your design experience, schedule your consultation today. Our showroom is open by appointment only.
Contact us to schedule your private showroom appointment or a free video design consultation with an interior designer. Call 608-274-2500 or email [email protected], or fill out the form below. We specialize in new home construction and large remodeling projects. Your safety and comfort is our first priority.
When you fill out the form below, we'll contact you within one business day to schedule an appointment.
Bring your Ideas!
Find inspiration photos for your project in our photo gallery, or follow us on Pinterest, Instagram or Houzz then send those photos to your designer or bring them to your showroom appointment or video design consultation. Our interior designers are excellent listeners too, if you don't have time to save photos, just describe the vision you have for your home project, remodel or new home build. You'll be impressed with the options your personal designer presents that matches your taste, lifestyle and budget from our unique design-driven collection you won't find anywhere else in the Madison area. Design is our difference.
You can see how most products will look inside your room with our room visualizer, located at the bottom of this screen. Simply take a photo of your room and select a flooring color and type to get an idea what it will look like!
At FLOOR360, design is our difference, so we're happy to offer a consultation or answer questions about your interior design project. Fill out the design contact form today and one of our design consultants will reply. And remember, we offer financing.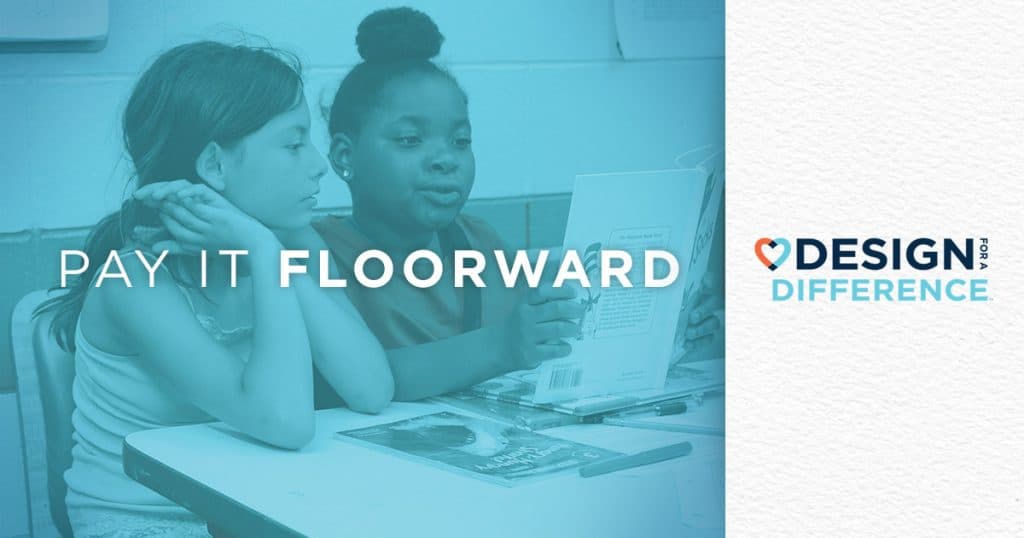 When you make a purchase at FLOOR360, you support Design for a Difference – Madison, a community driven movement we initiated to make over deserving local charities that serve our neighborhoods. For more information visit our information page.