Luxury Vinyl is a new way to do vinyl! Come in and see what all of the hype is about. This product category is sweeping the market because of its realistic looks of tile and wood planks while keeping the durability, ease of cleaning and affordable pricing that vinyl has to offer.
Take a look down at the flooring next time you are out and about, from hospitals to large retail stores, luxury vinyl is being used everywhere! Luxury vinyl is a perfect choice for your home if you want performance and durability for your active lifestyle.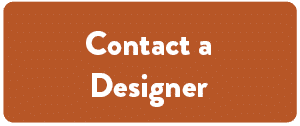 Design to Your Heart's Content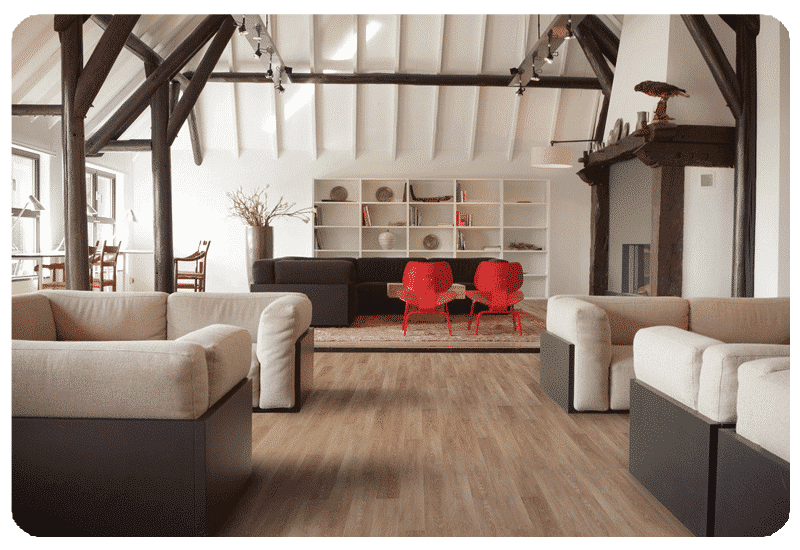 Luxury Vinyl allows you to create your own custom design floor easily and affordably. Mix hardwood with tile, create borders, place it at angles – and work with our talented designers to create your custom floor! The FLOOR360 collection of visuals in wood , tile, decorative strips and borders can be used to create designs which will transform your space, giving your space a unique look. Great style does not have to cost more!
Perfect for Moisture Areas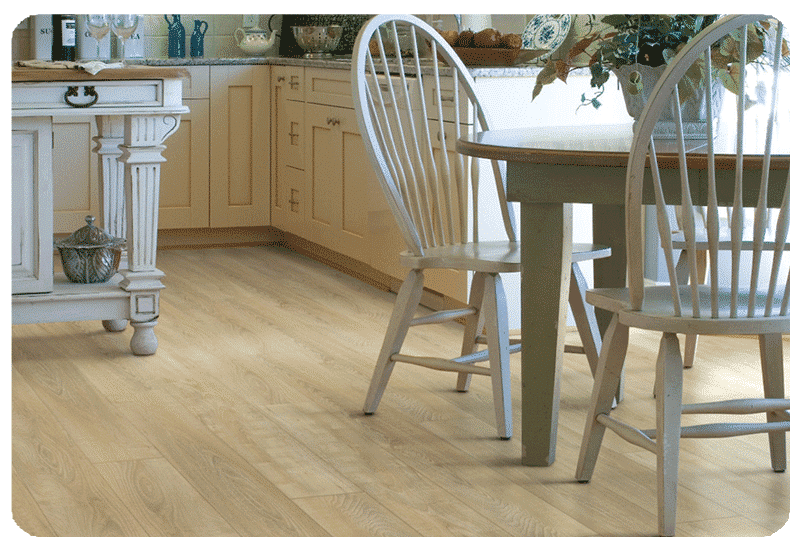 Unlike laminate or hardwood floors, Luxury Vinyl does not expand or contract when it becomes wet! It is also a great solution for areas that have a large change in humidity and cannot be controlled. If you are looking to introduce a wood look to your bathroom floor, lower level, pool room, laundry room or mudroom, than luxury vinyl is a fabulous product choice! Luxury vinyl adds the beauty, design options, durability AND moisture resistance!
Client Testimonials
"We enjoyed working with Julie on our search for vinyl plank flooring for our remodeled bathroom. While it was a small job it was important to us to find just the right flooring for the project. We appreciate that Julie was willing to take the time and effort to help us find the right flooring for this project." – Robert