Follow these tips from FLOOR360, the best source of hardwood flooring in Madison, WI!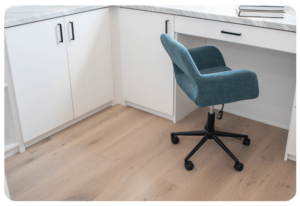 Hardwood floors add elegance and warmth to any home. They are durable, long-lasting, and add tremendous value to your property. However, to maintain the beauty of hardwood floors, you need to take care of them properly. If you're looking to keep the hardwood flooring in your Madison, WI, home looking new for years to come, then you've come to the right place. In this article, the FLOOR360 team will provide you with some tips on how to care for your hardwood floors and maintain their stunning appearance.
Regular Cleaning
The first step to maintaining your hardwood floors is regular cleaning. Dust, dirt, and debris can scratch the surface of your hardwood floors, causing irreparable damage. Use a microfiber mop or a soft-bristle brush to sweep off any dirt or debris. Do this at least once a day to keep your floors looking clean and pristine. Occasional damp mopping will also help to remove any stubborn dirt or grease that may have accumulated on the surface. However, avoid using excess water as it can damage the wood.
Recoating or Refinishing as Needed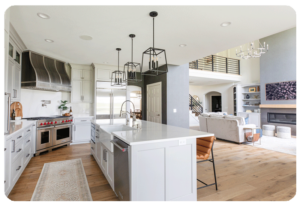 Recoating or refinishing your hardwood floors is the best way to restore them to their former glory. Depending on the wear and tear, your hardwood floors may need recoating or refinishing every few years. Recoating involves adding a fresh layer of finish to protect the floors from scratches while refinishing involves sanding down the floors and staining or repainting them.
Cover High-Traffic Areas with a Rug
High-traffic areas like doorways, hallways, and kitchens can be the most susceptible to damage. To protect these areas, consider placing a rug down. Not only will this protect your floors from scratches and scuffs, but it will also add a cozy feel to your home.
Avoid Moisture
Hardwood floors and moisture don't mix! Water can cause the wood to warp, swell and buckle, leading to irreversible damage. Be mindful of spills and remove them immediately with a dry cloth. Avoid using a wet mop or steam cleaner on your floors, as they can introduce too much moisture to the wood. Additionally, use a humidifier or dehumidifier to maintain the humidity level in your home and prevent your hardwood floors from expanding or contracting.
Know When to Upgrade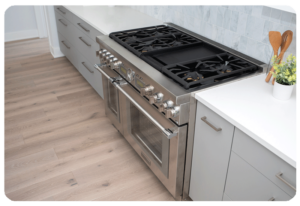 If your floors have seen better days, it may be time to replace them completely with new hardwood flooring. If that's the case, come visit the team at FLOOR360! We have one of the widest selections of hardwood flooring in Madison, WI, and can recommend the best look and type of wood for your home and lifestyle. After your new hardwood flooring is installed, following these care tips will help you keep them looking great for years to come. In need of some inspiration for your hardwood flooring upgrade, renovation project, or new build? Check out the
FLOOR360 gallery!
When you're ready to bring your hardwood flooring vision to life, stop by our Madison, WI, showroom or
contact our team
to get started!