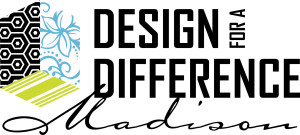 Design for a Difference is the only community-driven designer movement in the U.S. and Canada that brings local business owners together with interior designers to makeover much needed spaces at local charities. The 2016 Design for a Difference – Madison is brought to you by FLOOR360 through our affiliation with the International Design Guild. Whether you're a Design Professional, a business owner, or just interested in helping and would like to experience the profound impact of Design for a Difference you can get involved!
2017 Design for a Difference Progress Update
FLOOR360 is in our third year of Design for a Difference in Madison. Each year we select a non-profit from nominations to receive an interior makeover free of charge. Since announcing that Centro Hispano will receive the makeover in 2017, over forty local designers have volunteered to join the Design for a Difference design team! Read more
Rainbow Project Letter to Design for a Difference Team
Hello Design For A Difference Team,
I hope this message finds you doing super well! We just hired (2) new staff! Amazingly gifted clinicians who are both bilingual Spanish speaking. They both said they knew they wanted to work at Rainbow when they walked through our doors!! Bob, I remember distinctly that you said one of the hopes of the Design 4 a Difference effort was to transform the environment to attract & retain high quality staff!! Just wanted you to know we are concretely experiencing this. We had an incredible Stakeholder Forum in April & earlier this month we hosted a Downtown Madison Rotary luncheon that was also very successful. And we are continually taking groups through for tours including an Edgewood college psychology class, Domestic Violence Task Force Children/Youth Subcommittee & many, many more. Alumni are also stopping by to check out the renovation & express pride & gratitude for what the community has done for us & current & future Rainbow clients. We are doing super well in fundraising & cannot thank you enough. I know you are all very busy with your current project with Centro & we are excited for them but wanted you to know how much more your gift continues to give!
Sharyl Kato, Director, Rainbow Project, July 17, 2017
2017 DESIGN FOR A DIFFERENCE RECIPIENT – CENTRO HISPANO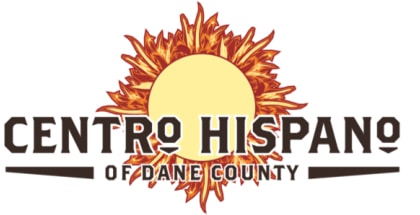 Centro Hispano History
(from their website) ​Centro Hispano of Dane County was founded in 1983 by a group of community volunteers, including Ilda Thomas Contreras, who also served as the agency's first executive director, to meet the emergent needs of Cuban refugees recently settled in Madison. However, as the Latino community in Dane County grew and diversified over the years, so did Centro's programs and services. In 2006, Centro Hispano became the owner of an 18,000 square foot facility at 810 West Badger Road in the heart of Madison's south side. Read more about Centro Hispano.