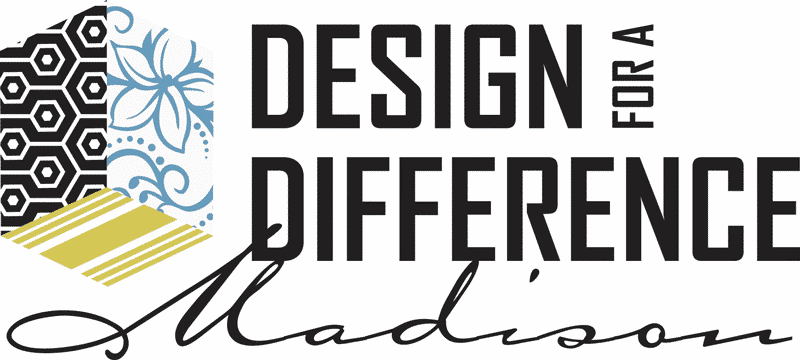 Click the image below to register for
Spring into Design today!
Wednesday March 21 5:30 p.m. – 8:30 p.m at FLOOR360

Enjoy free cocktails and appetizers, and celebrate Design for a Difference by finding out what Madison area non-profit facility will receive a free makeover in 2018! Celebrity Designer & National Spokesperson for Design For A Difference Mark Brunetz will inspire you with insights from his career. Bid on silent auction items or buy a t-shirt to help fund the 2018 makeover. Watch emotional videos and see the list of partners, sponsors and contributors to the Design for a Difference Past Projects.
ABOUT DESIGN FOR A DIFFERENCE
Design for a Difference is the first-ever community driven movement that brings socially-conscious design-driven flooring showrooms together with interior designers and other businesses to makeover much needed spaces at local charities. The movement was started by the International Design Guild membership including local Madison business FLOOR360. The 2015 Charity recipient was the Respite Center at the Center for Families in Madison, WI. The 2016 Charity recipient was The Rainbow Project in Madison, WI. The 2017 Charity recipient was Centro Hispano.
The interior makeovers of non-profit facilities are organized by FLOOR360 and managed by a team of designers from the Madison area who volunteer their time and talents over the course of six months to makeover special places that deserve great spaces. This group of accomplished professionals and business owners consult with the individuals who work at the non-profits to determine their needs and wants, then develop floor plans, select color palettes, acquire and arrange furnishings, and create unique design flourishes for the spaces. Watch the designers talk about their passion for the project in the videos below.
Visit our newsroom to see news coverage from the 2015, 2016 and 2017 makeovers!
To see more Design for a Difference makeover videos visit our You Tube Channel.