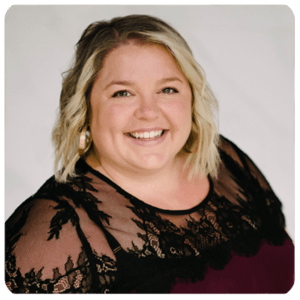 INTERIOR DESIGNER & SALES
I love being able to translate a vision into a beautiful space that integrates functionality with stunning design elements. I enjoy meeting new people and getting to know them on a personal level. Having a good relationship with my clients helps me create a unique space that they will be able to utilize for years to come! In my free time you can find me playing softball, relaxing on the water, or having a home cooked meal with family and friends.
1-608-204-7551 | /
"Alyssa was supper helpful. The store on the west side of Madison was laid out so that I could lay out the tiles, move them around, touch and feel them. Getting samples to take home was not a problem." – Jen G.
"Right from the start with Alyssa, we had the easiest, and pleasant experience with Floor360. Alyssa helped us a great deal to pick out just the right colors we were looking for and matching up the grout for our backsplash. It is apparent she has a lot of experience. Also, the installers, Rocky and Joe, did a fantastic job. They were right on time, very professional and pleasant.  They did an excellent job and they are top notch with all their experience. I will definitely be selecting Floor360 for our next project. Thank you." -Thomas 
Alyssa worked with Worry Free Remodeling on this large project that involved renovating the kitchen, dining area, living area, fireplace, powder room, bedroom and primary bathroom. 
Alyssa helped this homeowner achieve a transitional style with modern yet classic selections for hardwood, tile, and carpeting. You can see how a singular look was created for the whole home from looking at the color palette, textures, and patterns in these project photos..
A minimalist approach to a white bathroom has a sleek and chic feel.
Shower walls and bench are a ceramic wood look tile installed in a 1/3 stagger with a turned piece to frame custom built niche and accent stripe.  The accent stripe and shower floor is a natural stone pebble product..
Subway tile with a rustic look with a design accent