The FLOOR360 commercial team behind the scenes is responsible for meeting your expectations of a hassle-free experience. They've got you covered for time-saving, accurate, responsive and dependable project management, delivery and installation.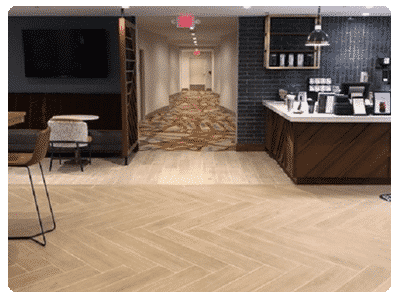 Project Management
The project managers are consistently on-site with a thorough punch-list that includes before and after installation items that help you avoid costly problems. Checking on job-site progress, material distribution and job-site conditions are a daily process. Your job project manager is on-site to answer any of your questions.
Estimating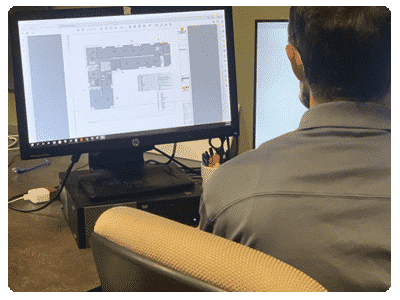 The estimating team are full-time professionals doing nothing but take-offs of your projects. They use a state-of-the-art industry software program that quickly and accurately determines measurements from your plans. And requested changes or options can be done in a flash!
Warehouse & Delivery

Our warehouses and delivery capabilities are continuously expanding for timely receipt and delivery of flooring materials safely to your job site. Both our Madison and Milwaukee warehouses have over 10,000 square feet, new box trucks and a full staff to serve the commercial needs in Madison, Milwaukee and beyond.
Contact us to talk about your upcoming projects today email design@floor360.com