Add the custom touch to your home by customizing staircase carpet with FLOOR360 experts and resources. Review these additional tips to get the most from your investment.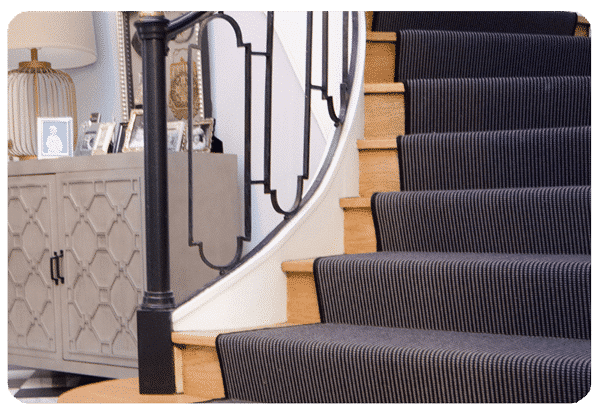 Carpet Material
Staircases are a high-traffic area in any home, selecting a carpet material that is durable and soil resistant is crucial. Natural fibers like wool carpeting from the Dabbieri Collection (seen below) are an excellent choice.
Patterns and Styles
An experienced FLOOR360 designer can guide you through pattern options to create a design moment with the most impact. Staircases are often the focal point of a home's entryway. And a beautiful pattern carpet stair runner is a design statement. See more options for custom carpet finishes on our website.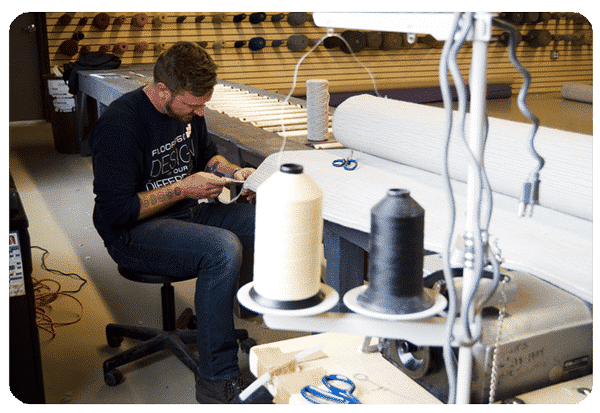 Art for Your Floor
The process for customizing staircase carpet requires experience, skill and team work. FLOOR360 has in-house binding and surging, and an installation team that templates and installs the most difficult jobs with stunning results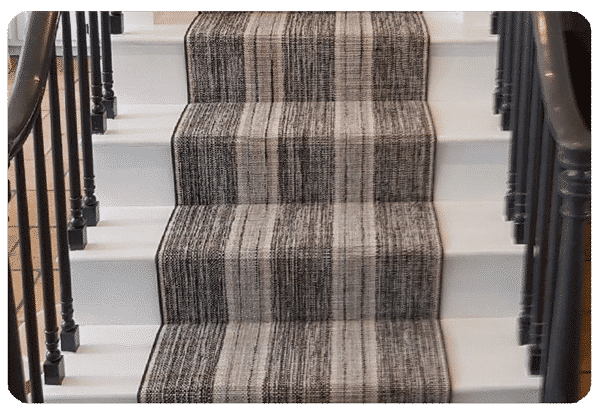 Experts and Resources
We have experienced interior designers on our Madison Design Team 608-274-2500 and Milwaukee Design Team 262-646-7811 to guide you through selections, highly-skilled professionals, and rug fabrication equipment to create custom finishes, and craftsman installers to make the design complete.