For Immediate Release
COMMON THREADS TO RECEIVE FLOOR360'S DESIGN FOR A DIFFERENCE – MADISON MAKEOVER
FLOOR360 brings together interior designers and local businesses to provide
a free makeover for local non-profit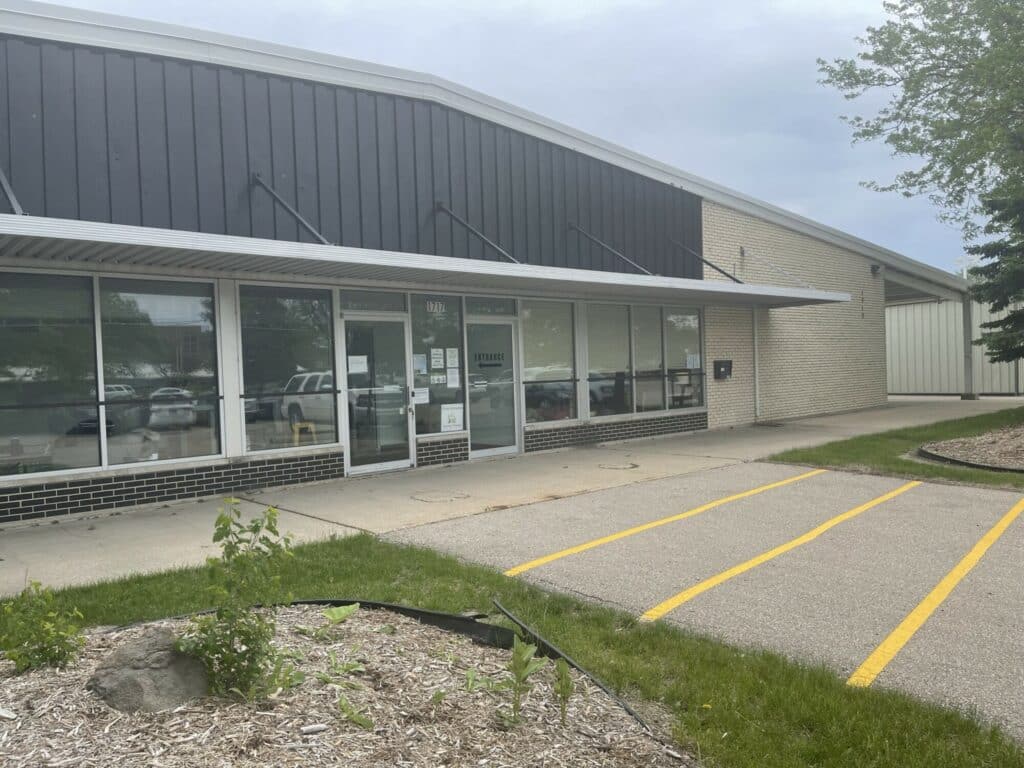 MADISON, WI (May 24, 2022) – FLOOR360, provider of high-fashion flooring and designs announced that Common Threads in Madison, WI will receive the 2022 Design for a Difference Makeover free of charge. An all-volunteer group of interior designers will work with a group of local businesses, suppliers, installers, painters, and other volunteers to plan and provide a much-needed interior design makeover for Common Threads, 1717 N. Stoughton Road Madison, WI.
"We selected Common Threads to receive a makeover because it was clear that new design and finishings are needed for the children and therapists who use the space," said Ryan Koechel, President of FLOOR360, "I'm confident we can deliver the wish list of items necessary to execute the makeover with generous support from the Madison interior design and business communities."
FLOOR360 collected nominations for the 2022 Design for a Difference Makeover from March through May of 2022. The Design for a Difference Madison selection committee met and reviewed all the nominations then performed site visits to see a select few in person. FLOOR360 representatives gave the news to Kate Poppe, Executive Director of Common Threads that her organization was the recipient of the makeover on May 24, 2022.
"We're looking forward to having a new space that will meet the needs of our therapeutic team and neurodivergent individuals we serve," states Kate Poppe, Executive Director of Common Threads, "A makeover will definitely have a positive impact on the kids and allow families to feel even better about trusting their children with us."
There are four phases in the 2022 Design for a Difference / Common Threads makeover process:
Planning – June
Designing – July through August
Procuring Elements – September
Installation – October
A variety of sponsors and volunteers have donated time, money and materials to make the Design for a Difference Madison makeover happen since 2015. FLOOR360 coordinates the services of local interior designers and business partners to help a local non-profit make over their space so they can focus on their programs, services and mission. The numbers generated by these makeovers are impressive. To date, cumulatively, there have been over 500 Madison volunteers and businesses involved, over 2 million dollars in labor and materials donated, and over 40,000 individuals impacted.
About FLOOR360
FLOOR360 uses design to make a difference in your home and in our community. The design and installation professionals at FLOOR360 utilize comprehensive processes that ensure a high level of satisfaction at every stage of the buying process. FLOOR360 sponsors the only design driven movement in Madison that brings interior designers and local businesses together to makeover much needed spaces at local charities, Design for a Difference-Madison. For more information, visit floor360.com
Common Threads
(From their website) Our mission is to empower individuals with autism, mental health, and sensory differences by providing meaningful support to them and their families. We accomplish this by offering a variety of evidence-based, personalized, therapeutic and educational services built on an individual's strengths, needs, and goals. Visit commonthreadsmadison.org
-end-