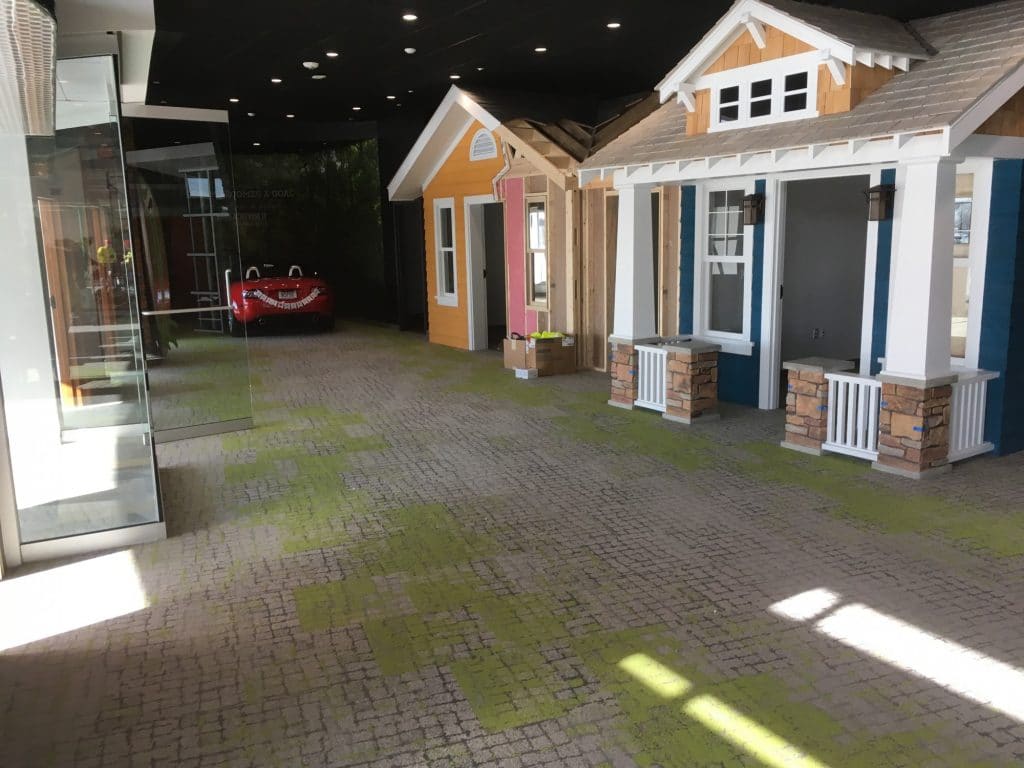 FLOOR360 installed over 100,000 sq. ft. for Summit Credit Union Headquarters in Cottage Grove, WI. The commercial team and installers achieved another win for accurately ordering, timely delivering and expertly installing flooring on all six floors of the facility. FLOOR360 met the project deadlines and budget for installing over 100,000 square feet of material for spaces designed for employee and consumer use. Here are few key features from the project that deserve to be highlighted.

86,200 sq ft of Carpet Tile
The material covering the majority of flooring inside Summit Credit Union is 86,200 sf of carpet tile, in a variety of vibrant colors and sizes. The installation required careful attention to the colors and patterns to ensure that a cohesive look was conveyed in unique environments like colorful common lounges and fun zones for employees.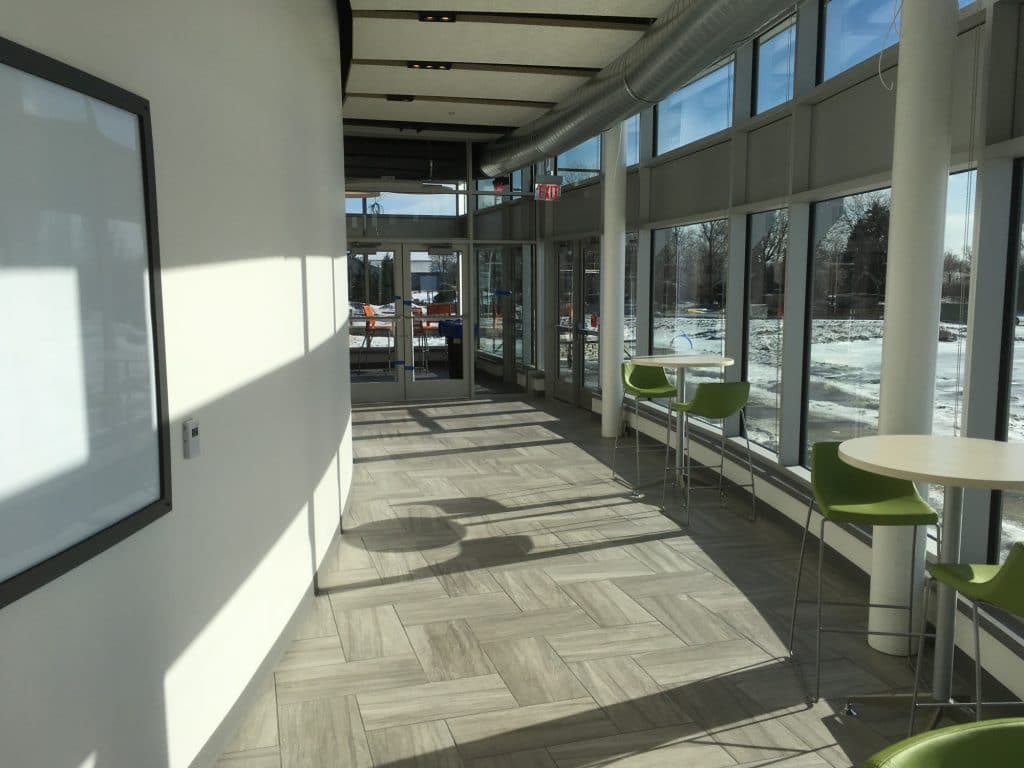 Herringbone Hallway
Wood-look tile was used in a hallway that also serves as a lounge-like area for employee and customer use located between the interior consumer bank branch and cafeteria. The challenge was cutting and placing the 12" x 24" porcelain tile in a curved hallway while adhering to a herringbone pattern.

Circular Stage
No matter what is in your plans, FLOOR360 can make it happen. Even cutting and installing hardwood on a circular stage. This installation is not a task for an unqualified installation crew. Our crews are highly skilled and can make your particular amenity a reality.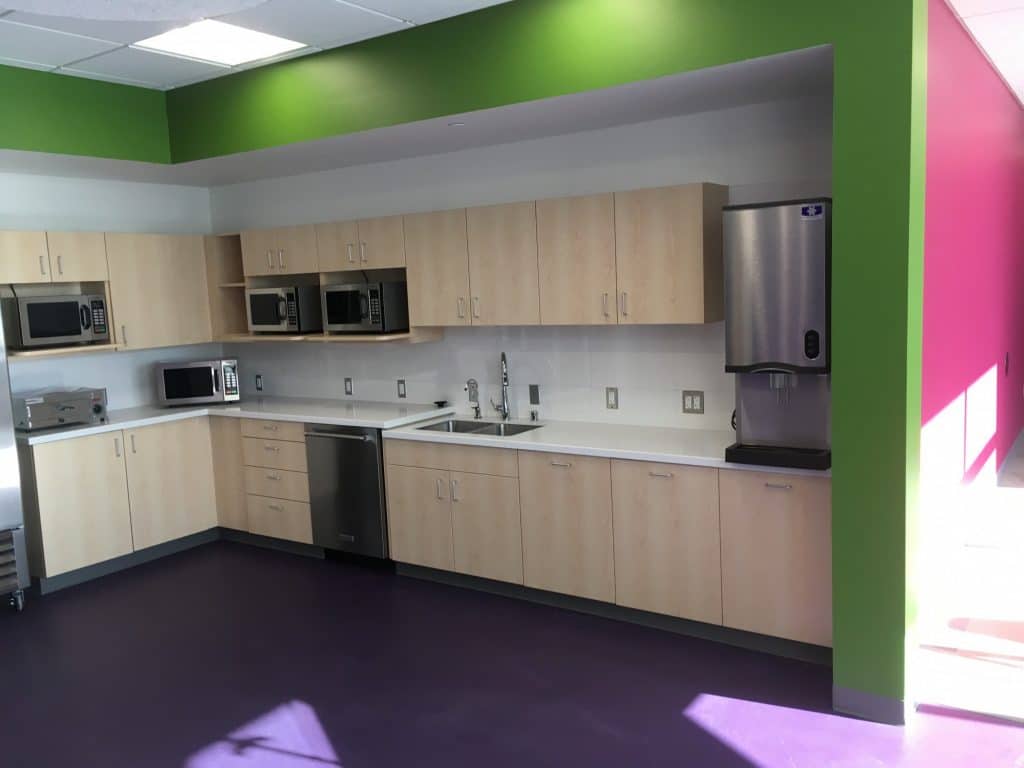 No matter the size, shape, design or timeline of your project, FLOOR360 is a company who will come to the table with flooring solutions, buying power, and infrastructure to manage the details with talented installation teams to hit your deadlines and budgets. Contact us today Mike Johnson design@floor360.com 608-204-7535 or Chris Byrne design@floor360.com 608-204-7545 and contact Jessika Mische in Milwaukee 262-646-6597.