The Modern Farmhouse style trend is a rustic vintage look that incorporates reclaimed or repurposed elements in furniture, flooring and other materials in a creative and personalized way. FLOOR360 Interior Designer Courtney Wollersheim had an opportunity to help one of her clients achieve this look using our flooring and tile selections. The client brought in Modern Farmhouse inspiration boards she created in Pinterest and Houzz. Courtney then presented flooring, backsplash, and tile options that matched the Modern Farmhouse style requirements. The overall design was inspired by a white and grey color scheme with traditional white subway tile and a mix of modern stone patterns.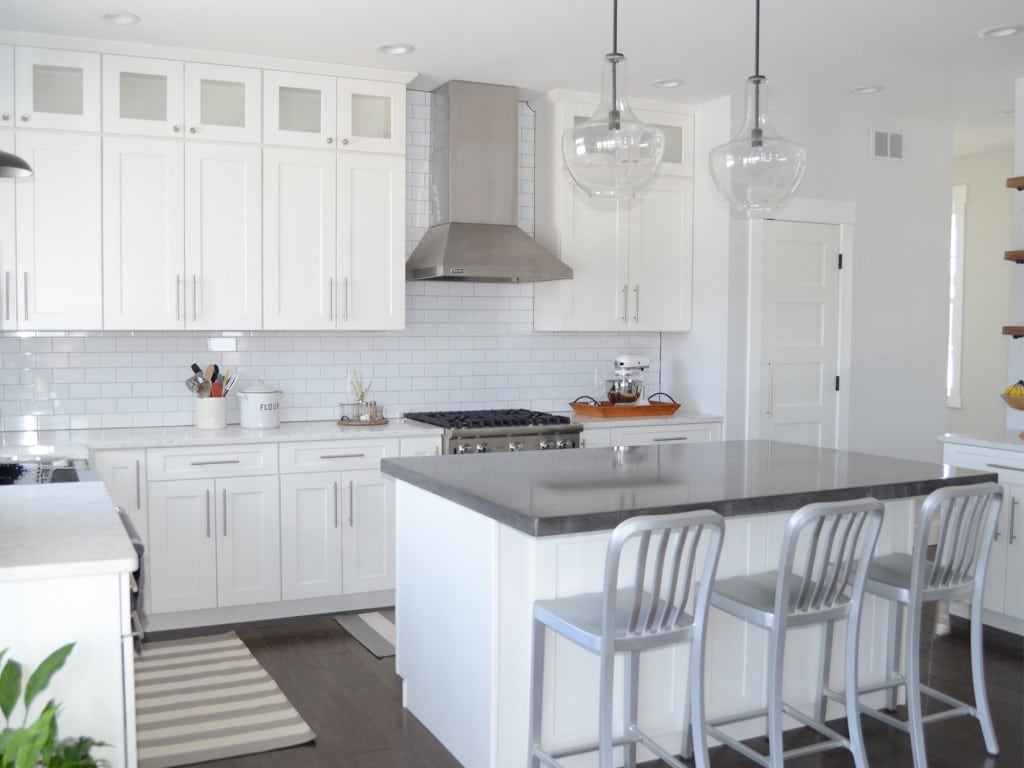 FLOORING CHOICES
A critical choice to make was determining the perfect brown for the hardwood floor to achieve that overall rustic look. Courtney and her client decided on two hardwood floor selections; Yukon Maple hardwood floor in Bison on the lower level and Yukon Maple hardwood in Gold Dust on the second floor. The design wow factor in the house was the natural stone flooring in chevron pattern.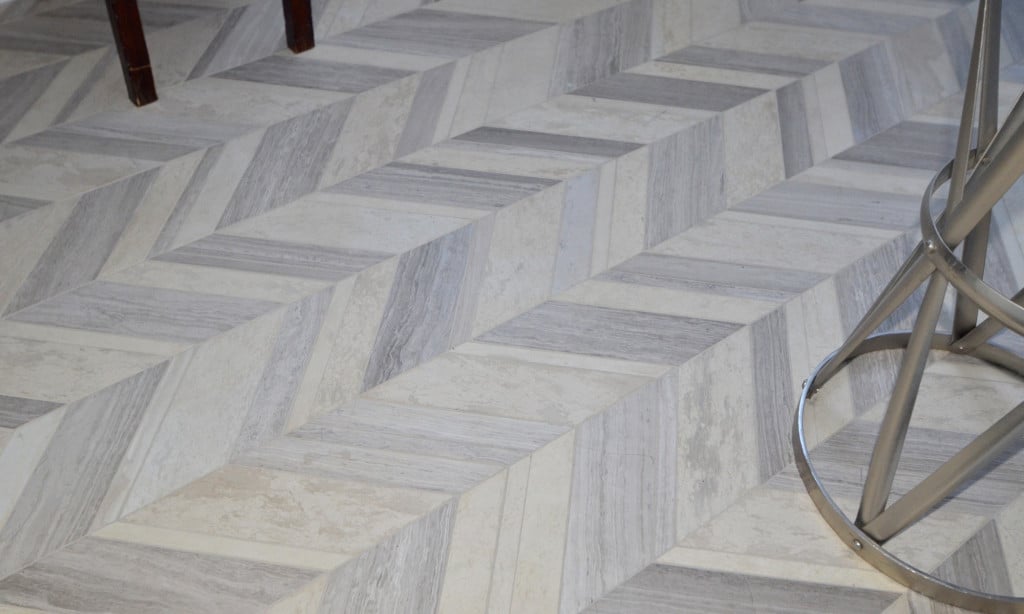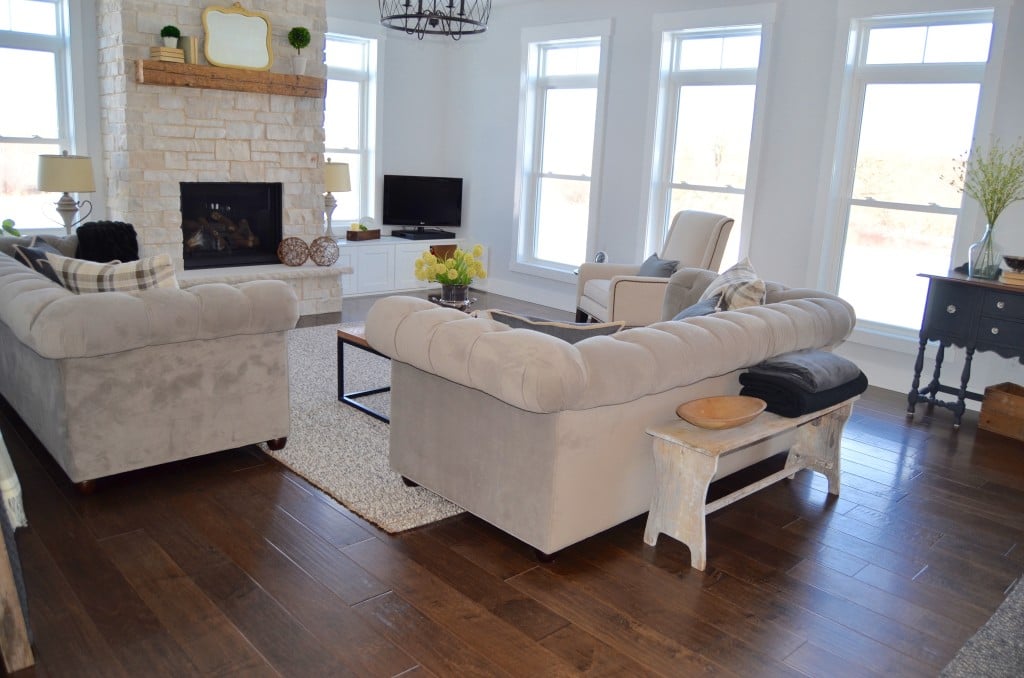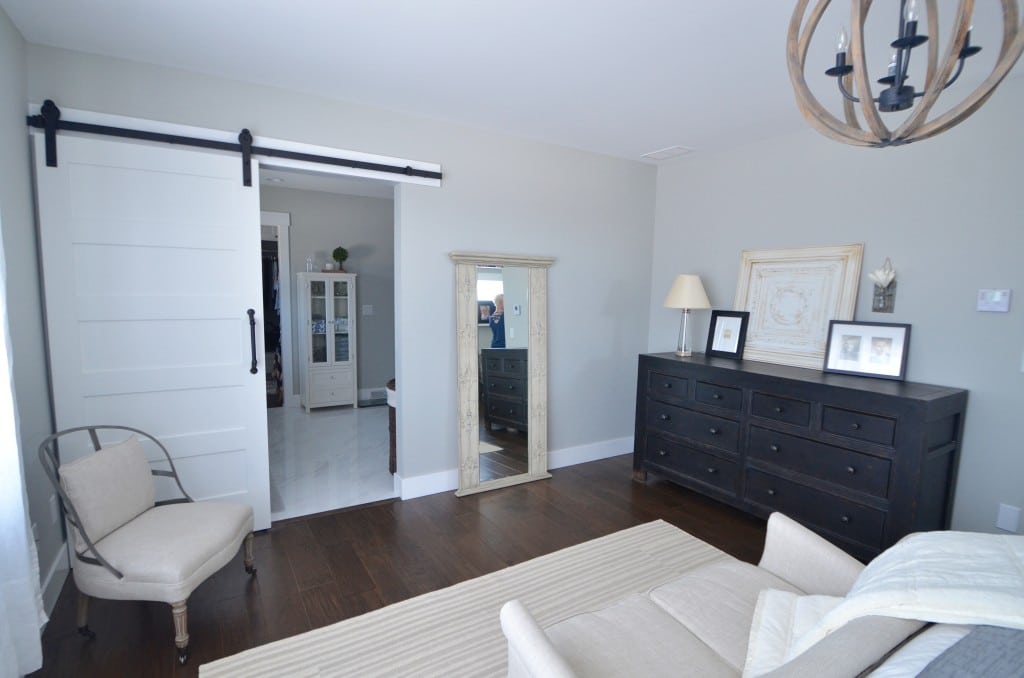 DESIGN ELEMENTS
The signature design element in this home was the mix of modern finishes mixed with vintage farmhouse elements. These include but are not limited to white subway with black grout in the kitchen, the classic natural stone tile in a modern chevron pattern in the downstairs bathroom, the mix of modern finishes with 'saved' furniture pieces like the dresser furniture turned into a vanity in the master bathroom mixed with classic Carrera marble with white subway tile.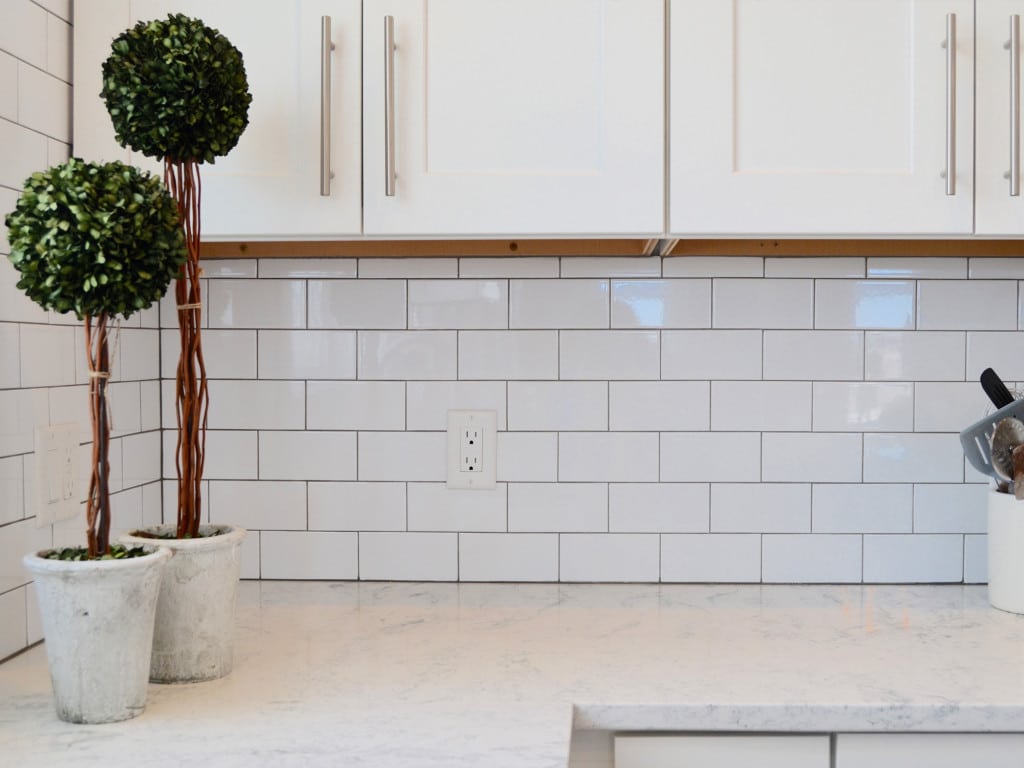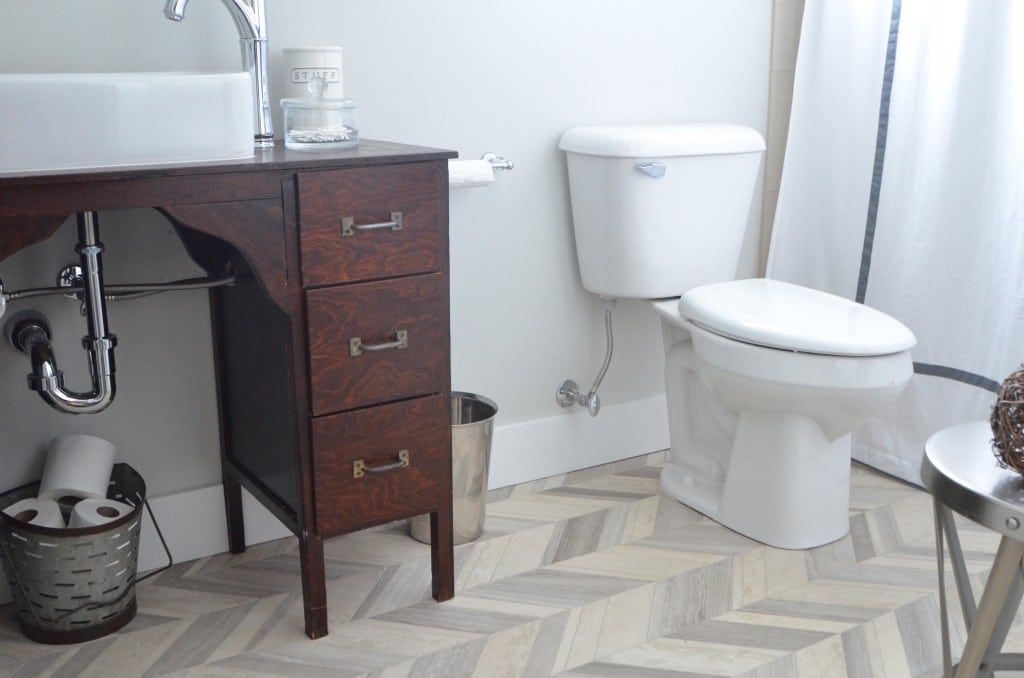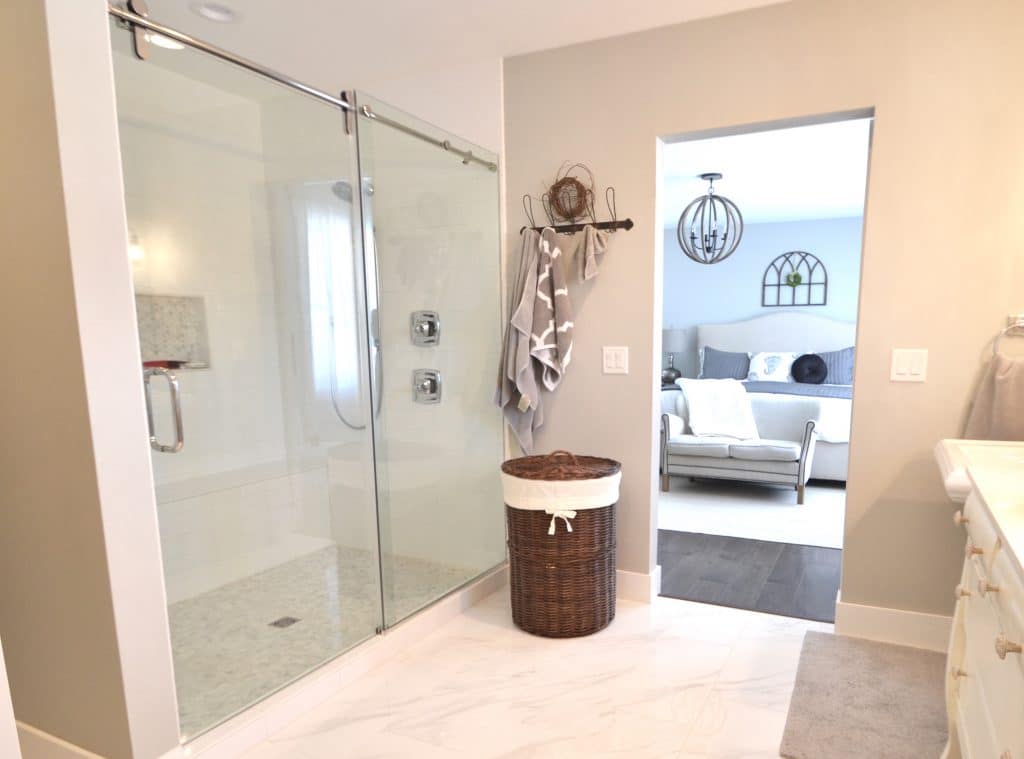 RUSTIC FINISHES
The finishes in this house are beautiful. The client has an eye for design from the finishes to the furnishings. Some of the finishes that were incorporated include vintage appliances like fans, metal light fixtures and reclaimed furniture turned into vanities.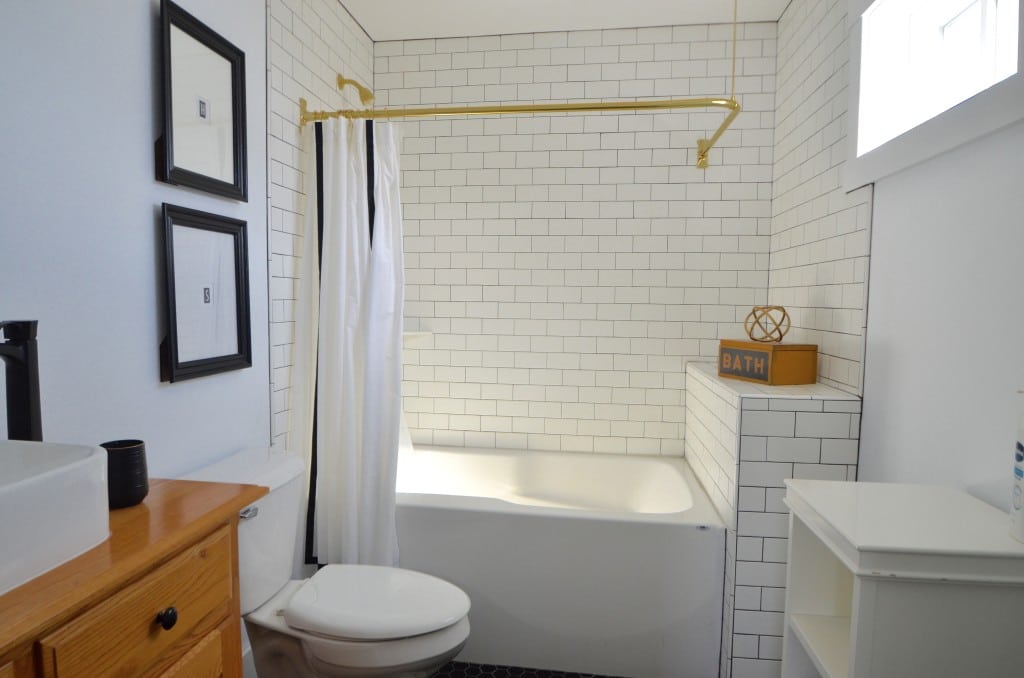 Keep checking our blog for new client projects that we hope you find inspirational. The FLOOR360 Design Team has the knowledge and expertise to help you get the look you want because design is our difference.