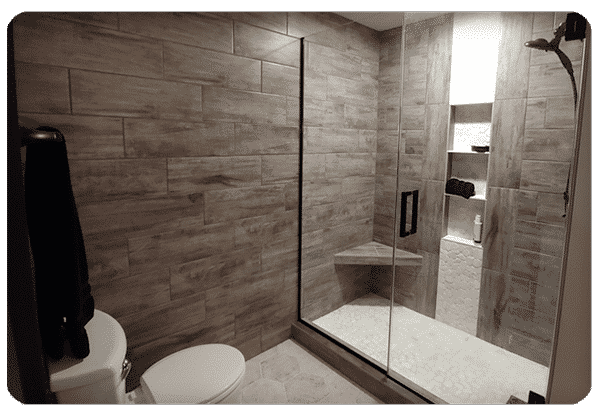 A personalized shower design can give you a calming and relaxing experience everyday. Our design team is ready to listen to your preferences for color and style to create your dream shower. But what sets FLOOR360 apart, is our design process, which includes generating a CAD drawing for tile design and installing a waterproofing system.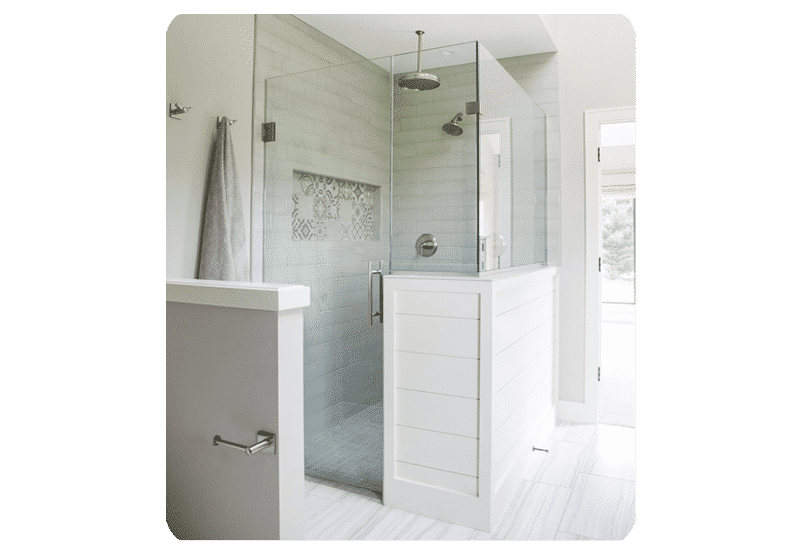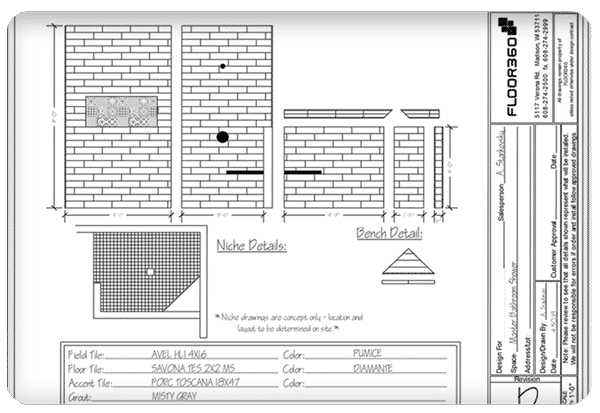 A CAD drawing is generated by our specialist to detail the size and scale of the walls, floors, doors, benches, niches, fixtures and shelves with your selected tile arranged in your personalized design. The CAD is used by our installers on-site to ensure accuracy and efficiency for your project.
Waterproofing System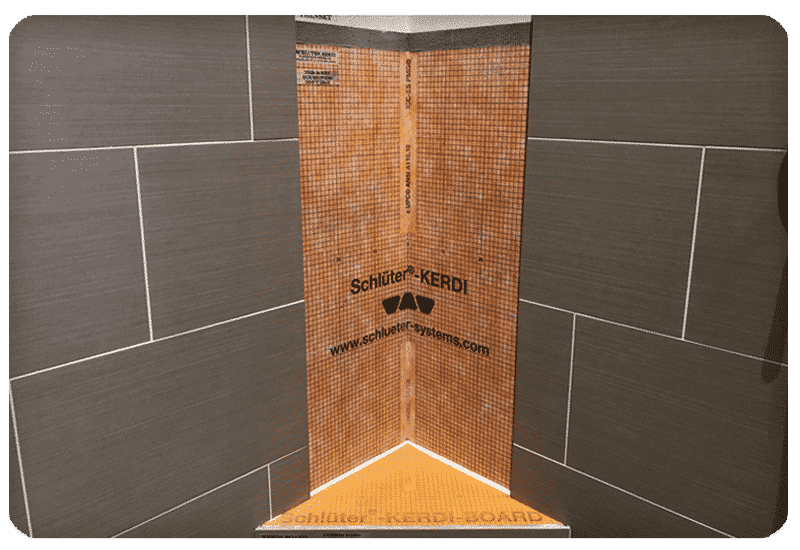 FLOOR360 showers are installed by Schluter-Certified installers utilizing the Schluter Shower System which provides a bonded, watertight assembly of components – no failures from vapor or water penetration. And it's backed by Schluter – Kerdi Lifetime Limited Warranty that applies to the total installation of the consumer's Shower.
Fill out a design contact form today to start the design process on your shower or bathroom today!