Learn how FLOOR360 goes above and beyond your average flooring store.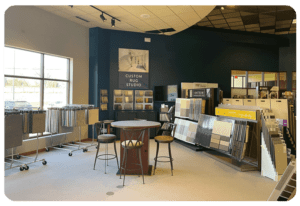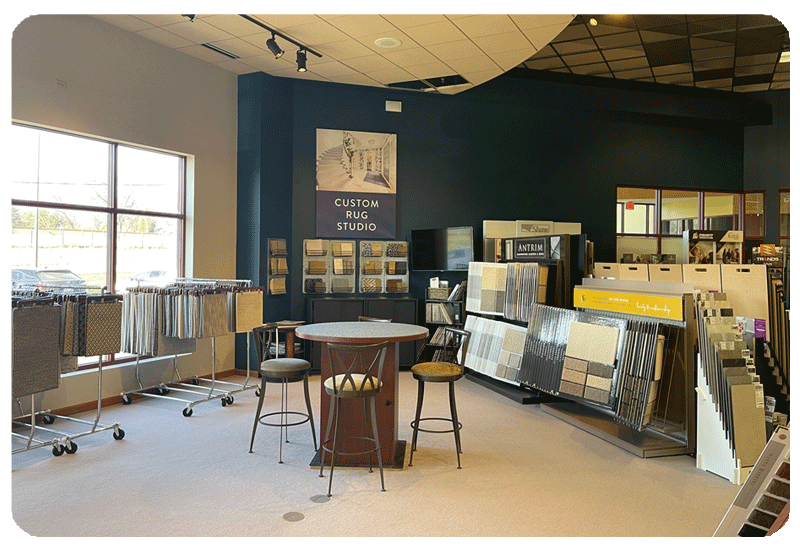 When you're shopping for new flooring for your home or office, you have a lot of options. What material are you looking for? What color would go well with your personal style? What type of activity and wear and tear will the flooring have to stand up to?
But before you can even begin the flooring selection process, there's one major decision you have to make: what flooring store are you going to use as your vendor?
There are a lot of options for flooring stores in Madison, WI, but only one truly stands out from the rest: FLOOR360. Our team is passionate about making your flooring shopping experience a great one, from your initial consultation to the installation.
If you're searching for a standout flooring store in Madison, WI, here are a few reasons to give FLOOR360 a try:
The showroom experience
Our design team
Variety of options
Value pricing
Support every step of the way
Keep reading to learn more about each of these reasons to visit FLOOR360!
The showroom experience
When you schedule an appointment to visit our showroom, you aren't just coming to look at flooring samples. We offer a full design experience, where a member of our design team will walk you through every step of the selection process to make sure your design dreams are realized.
Our team will talk about your design vision, what type of wear and tear the floors may be exposed to, and more to help you choose the best option for your home or business.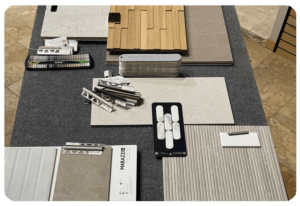 Our design team
From the moment you schedule an appointment with one of our designers, you'll know you're in good hands. Our team has decades of design experience helping homeowners and businesses design functional, beautiful spaces that meet their unique needs and will withstand the test of time.
You can meet our design team and read reviews from previous customers here!
Variety of options
Our flooring store in Madison, WI, is home to tons of flooring samples you can pick up, touch, and even take home to really get a feel for how they'll work in your space. From hardwood and tile to carpet and vinyl, our showroom features a comprehensive array of some of the best flooring options out there. Not sure what you're looking for? That's another area where our design team can help!
Value pricing
FLOOR360's purchasing power allows us to offer some of the top flooring options available on the market, at value prices. These are the same styles you'll see in showrooms in New York or Los Angeles, just at unbeatable prices that fit our Midwestern values.
Support every step of the way
At FLOOR360, we aren't just here to sell you flooring — we offer a world-class experience from the moment you step through the door of our flooring store in Madison, WI, to the installation and beyond. Our design team, project managers, service department, and installers have three goals in mind for every project they undertake: save you time, save you money, and guarantee quality that will endure for years to come.
If you're ready to take the next step to upgrade the flooring in your home or business, FLOOR360 is ready to work with you! Our showroom at 5117 Verona Road in Madison, WI, is available for walk-ins from 9 a.m. to 5 p.m., or you can call us and schedule an appointment for a specific time.
Have a question about our flooring options or the details of your potential project? Give the FLOOR360 team a call or drop us a line via email — we look forward to helping bring your design vision to life!