Kickstart your next tile project at our tile shop in Madison, WI.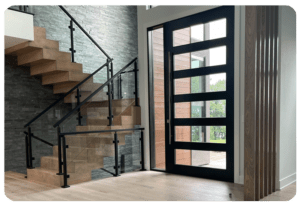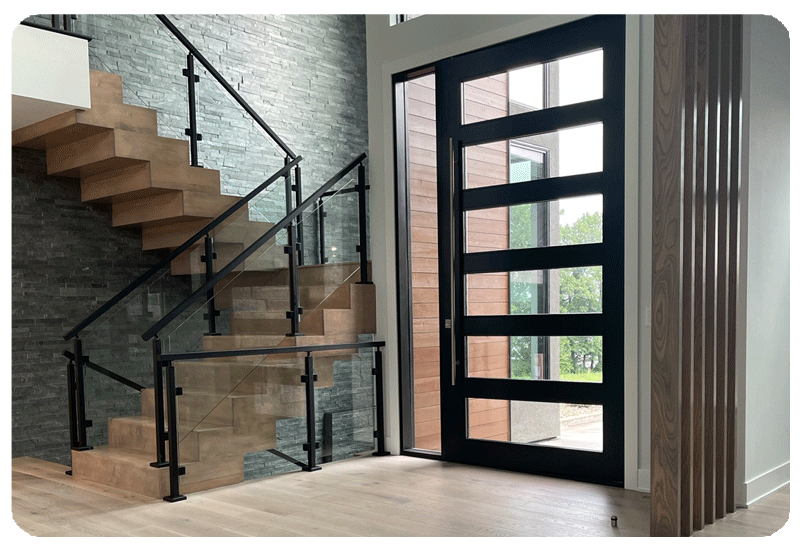 Tile makes an incredibly versatile and stylish addition to practically any space in your home. While your mind might first jump to flooring when thinking about tile, there are many unexpected ways to incorporate this gorgeous material into your designs!
Here are just a few creative tile options the team at our tile shop in Madison, WI, can help add to your renovation or building project:
Accent walls
Stair risers
Fireplaces
Ceilings
Read on to learn more about the stylish options you'll find at our tile shop in Madison, WI!
Accent walls
You may already be familiar with the trend of creating an accent wall with paint or wallpaper — but what about tile? Adding a pop of color or a pattern by tiling a wall is a fantastic way to amp up the style of your space. You can opt for glass tiles here, since they're already a popular pick for walls when used in backsplashes, or try something totally unexpected like a uniquely shaped ceramic tile!
And you don't have to just stick to adding tile to a full wall, either. Consider installing tile to the back of built-ins or bookshelves, around your bed to create a headboard effect, or in small niches. Our pro team at FLOOR360 can install tile accents just about anywhere you'd use wallpaper!
Stair risers
The front of each step, known as a riser, is often overlooked. But this space makes a great blank canvas to add a splash of tile! Smaller tiles work best here, as they're easier to place in this small space and create an engaging, eye-catching pattern.
Fireplaces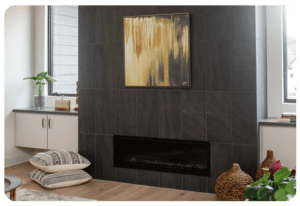 Fireplaces already make a fantastic focal point for a room, so why not make it even more stylish with tile? Of course, there are more considerations here than with an accent wall due to the heat and grime that fireplaces can produce. Our expert designers and installers at FLOOR360 can offer suggestions and ensure the tile and design you pick can withstand fireplace use. 
Ceilings
Another often-overlooked spot in a home perfect for tiling is the ceiling! Adding a sleek tile pattern to your ceilings can really make a statement, and choosing a tile with a reflective finish can even make your space seem bigger than it really is! This is a complex project perfect for the professional team at FLOOR360.
If these unique tile ideas have sparked your creativity, our tile shop in Madison, WI, can help! Check out the types of tile you'll find at FLOOR360, then get in touch with our team to bring your design vision to life!