FLOOR360 is happy to do business with the savvy consumers in the Dane County area. You know free isn't really free when it comes to carpet installation. The carpet installers are getting paid, so the cost is getting added to your price somewhere. When you compare the FLOOR360 quoted price with others offering 'free installation', the FLOOR360 price will always be competitive, without any deception.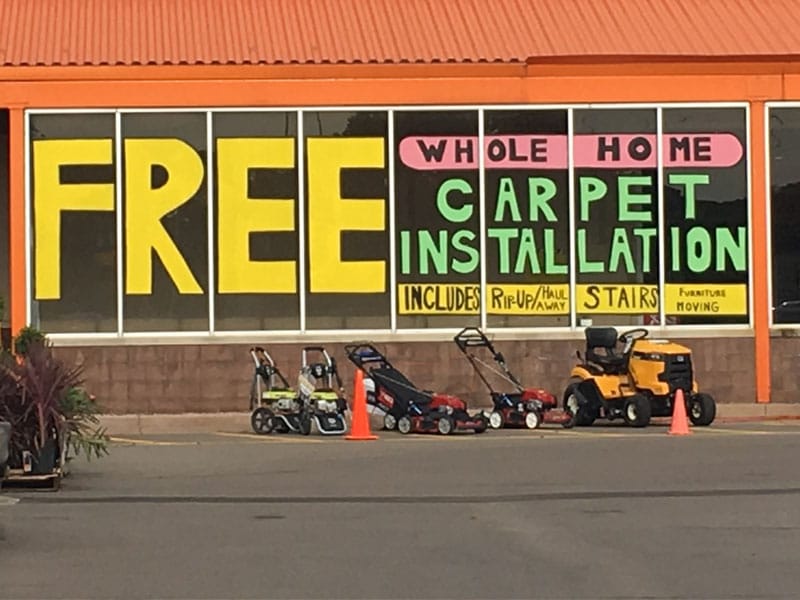 Of Course We Recycle
Being owned and based in Madison, it is a standard expectation to be an environmentally conscious business. Therefore, when FLOOR360 removes carpet and carpet cushion, it is collected by Madison based Reynolds Recycling who delivers the waste to national recycling facilities.
In addition, you have options to purchase new carpet made from recycled materials, such as N6 Nylon Carpet. Come in and view our huge showroom — and receive assistance from our talented design team. You're sure to want to keep your new FLOOR360 carpet for many years to come!