When InBusiness Magazine deliberated on which individuals to include in the group of 2018 Most Influential people of Greater Madison for their July 2018 issue, they decided that FLOOR360 owner Bob Tobe should be profiled for making a difference in our community. Everyone on the Most Influential list is selected in recognition of their commitment to making the Greater Madison area a better place to live. In 2015, Bob Tobe chose to locally sponsor Design for a Difference, a community-driven movement that brings together high-fashion flooring showrooms and their local design community to perform free makeovers for non-profit facilities. Since launching Design for a Difference, the FLOOR360 team, the all-volunteer design team, local businesses and product partners have donated over one million dollars in time, skills, funds, materials, and labor for the benefit of three non-profit facilities that serve almost 15,000 individuals annually in the Madison community. Read more about local difference makers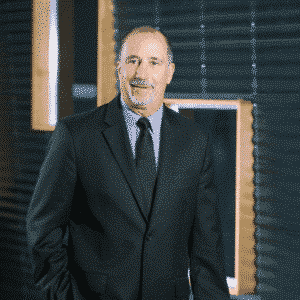 A Record-Breaking Charity Makeover
The most recently completed Design for a Difference project was the record-breaking charity makeover of Centro Hispano in October 2017. The makeover covered 12,000 square feet of space, was valued at $600,000, it was organized by 38 local interior designers, with over 100 local businesses coming together to make it all happen. The size and scope of the project made it the biggest makeover of a charity in American history. Watch the emotional video with footage from the day the staff at Centro Hispano saw their 'new' facility for the first time.
The Gift that Keeps on Giving
At Centro, we are moving ahead in ways we could never have before because of the gift you gave us. People are actually wanting to rent our space to have meetings and gatherings! This is an unanticipated additional stream of revenue for us – as a result we revised our rates and our rental policy so we can better manage the use of space. Each and every day I have a moment that reminds me of the tremendous gift you gave us – a passing comment from a visitor about how beautiful my office is, and have you seen the pictures from the events we have had this year? Stunning. Life has changed in so many ways for us here, and much like a new home where it takes about 6 months to settle in, we are just now beginning to settle in to the space that was almost too beautiful to be true at first. Programs are running full swing, children are playing on soft floors and carpets, cooking demonstrations are happening weekly in our kitchen, and our general wellbeing as a team has grown tremendously. Thank you so much for this incredible gift. So meaningful on so many levels and with an impact that will be felt in the many years to come. I have to say that in my 6+ years in this profession I have NEVER seen a gift that carried so much impact on so many people for such a long time.
Quoted from a letter written by Nina Gehan Director of Development for Centro Hispano to Bob Tobe and Angela Skalitzky, FLOOR360 Design for a Difference Project Manager and Vice President of Retail Sales and Design