Check out our team's tips for finding the tile shop that will be the best fit for your project.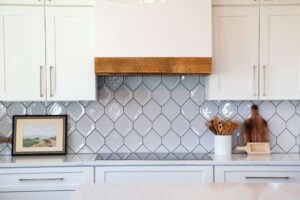 Nothing beats the exhilaration that comes with starting a new interior design or home improvement project. Revamping your home's tiles can breathe new life into even the smallest spaces.
That's why deciding on the right tile shop in Madison, Wisconsin to provide these exciting new details can overwhelm some homeowners. If you stick to your vision and find a tile shop that meets your needs, you'll soon have the updated space of your dreams.
Check out our team's tips for finding the Madison, WI tile shop that will be the best fit for your project.
Prioritize options and flexibility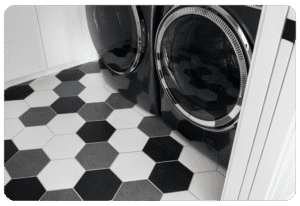 The last thing you want in a tile shop is to find a place with limited options. If you're like most Madison, WI homeowners, chances are you have a pretty specific vision of your dream tile project.
Make sure that the tile shop you choose can accommodate this vision and can present you with a wide variety of exciting tile options, whether you're looking for tile for a kitchen backsplash, shower, floor, accent wall, or even around a fireplace.
At FLOOR360, we carry the most unique tile materials, sizes, and styles, so you can find the perfect tile options for your next project.
Seek out an experienced team
Now that you've found a tile shop with a variety of options to make your vision a reality, you'll want to make sure they have the right team to make sure it's installed correctly. Without the correct expertise, you might not be able to achieve the look you're going for. Or worse yet, your tile purchase may be installed incorrectly, requiring repairs to fix it.
When you work with FLOOR360, you work with an installation team that has the knowledge and skillset to complete even the most challenging installations. Whether you're building a new home or refreshing your current space, our installation team is up to the challenge of bringing your tile project to life.
Find positive (and trustworthy) reviews
In the day and age of the internet, almost every homeowner finds new contractors and shops from online review websites. However, some of these sites aren't great at vetting their reviewers, which means you could be reading fake reviews posted to make the shop appear to be something it's not.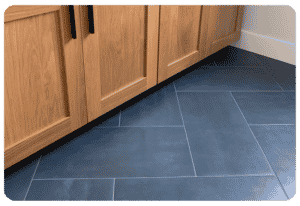 It's also a good sign to see the company interacting with customers and responding to their reviews, so you know they actively keep up with client feedback and take it into account.
At FLOOR360, our customers have so many kind words that we've dedicated an entire page of our website to recent reviews — check it out for yourself and see why we're the tile shop so many homeowners in Madison, WI and beyond trust for their flooring projects!
How's the communication?
It's more than likely you'll have a lot of questions before, during, and after the tile buying and installation process. To ensure that your project is completed to your expectations, robust communication is an absolute must. That's why you'll want to avoid those tile shops that ghost you, don't respond to calls, or blow you off.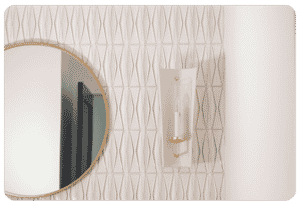 When you're hunting for the right shop, pay extra attention to the shop's response times during your inquiry. The chances are that if their communication is subpar from the start, it'll be subpar throughout the entire process.
At FLOOR360, we continuously strive to build great relationships with homeowners, starting with consistent communication from every one of our departments. From our design, scheduling, warehouse, delivery, installation, and service departments, our teams will keep you informed every step of the way.
If you're on the hunt for the best tile shop in Madison, WI, rely on FLOOR360 to deliver exceptional styles, quality installation, and hassle-free service.
If you're ready to make your tile design dreams a reality, our team is ready to work with you! Contact our design team today to get started on your next tile project.