Bob Kashou's grandfather opened Kashou Carpets in Milwaukee over 100 years ago, importing the finest rugs from around the world and installing the best carpeting. Although Kashou Carpets on Farwell has closed its doors, their story continues with the Kashou Design Studio inside FLOOR360 Milwaukee 12500 W Silver Spring Drive. Kashou Design Studio is open Monday through Friday 10am-5pm. Appointments are available too by contacting the Kashou Design Studio Manager Kelly Kuehn 414-412-4800 or [email protected].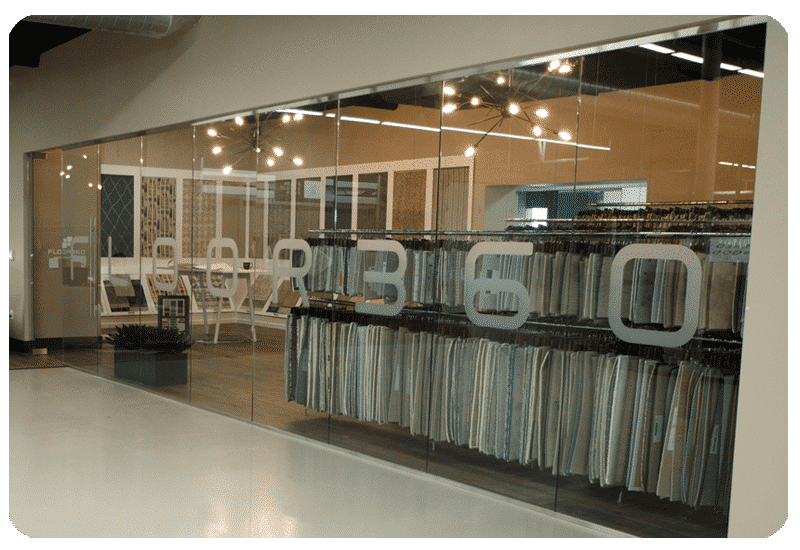 The entrance to Kashou Design Studio is inside FLOOR360, and is visible through a glass panel wall with a FLOOR360 logo.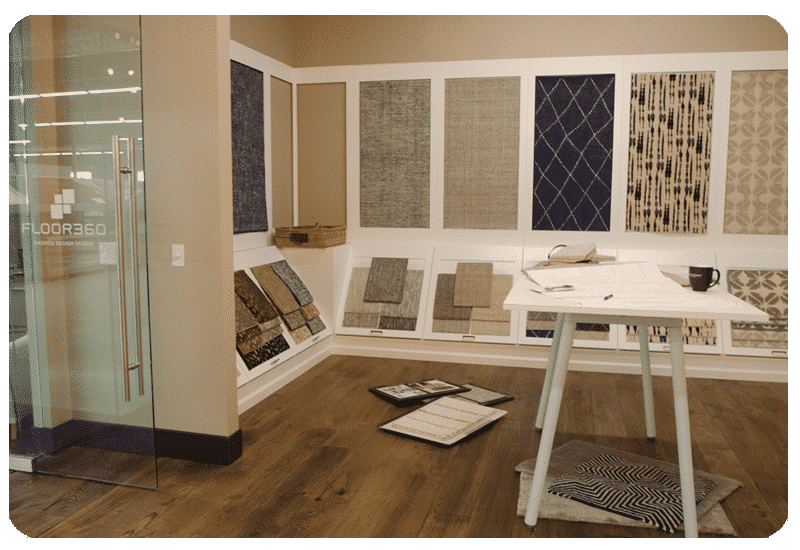 The carpet area inside the studio features the finest brands like Antrim from Stanton or J. Leigh Carpets. The entire carpet collection was curated with the discerning design professional in mind.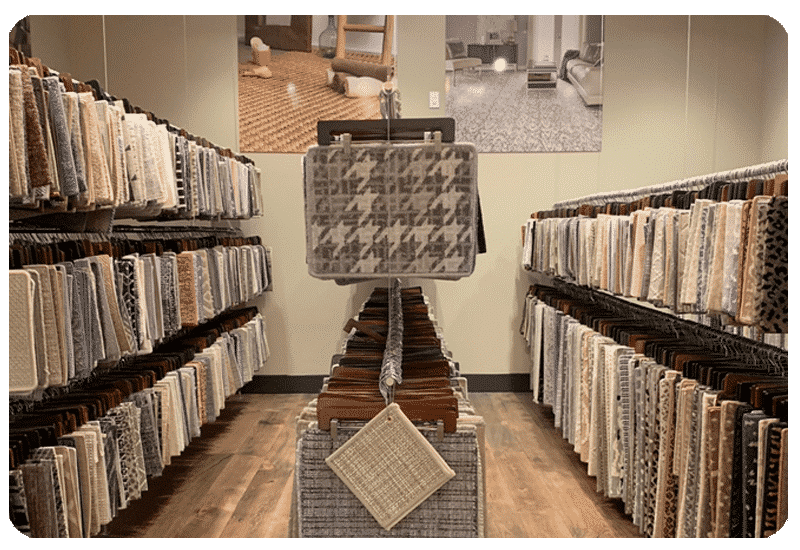 Just past the carpet room is the Duchateau wood room. Nature's perfect surface, hardwood, covers the floor to ceiling in this area. Duchateau offers an entire collection of wall coverings in addition to the finest hardwood flooring in a variety of colors and styles. This room is a showcase for what the FLOOR360 installation team can do with a chevron floor and geometric patterns on the wall.
New Flooring Destination
Kashou Design Studio is a flooring destination unlike anything Milwaukee has ever seen, featuring a collaborative environment with a lounge-like space to enjoy coffee, water, espresso or even a glass of wine while viewing the most design-driven exclusive products in Milwaukee.