This page is dedicated to work FLOOR360 is especially proud of, it's our Project Spotlight. It takes a team of experts to create the beautiful results like the photos you will see here. Our team includes designers, estimators, project managers, delivery drivers, service providers, and highly-skilled installers. It all starts with making an appointment for a consultation with your own personal interior designer in our showroom. Use these project photos as inspiration for your own project, or bring your own photos to your consultation. We will add to this page over time so keep checking back!
You can expect to see stair runners, tile backsplash, tile showers, tile fireplaces and anything else that showcases our design-driven materials with installation and design talent.
---
Black and White Stair Runner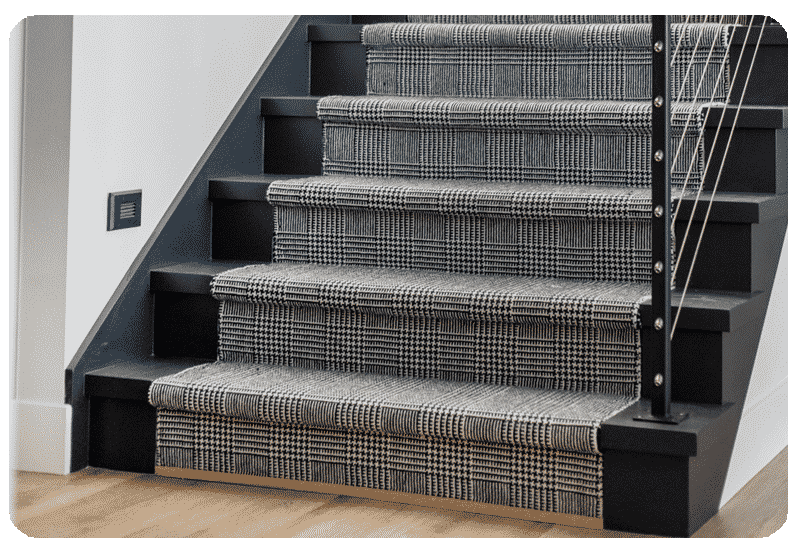 Take a closer look at this customized FLOOR360 stair runner installation with comments from the interior designer, details about the selected carpet with a series of photos to give you some design inspiration.
---
Matching Kitchen Backsplash and Fireplace Tile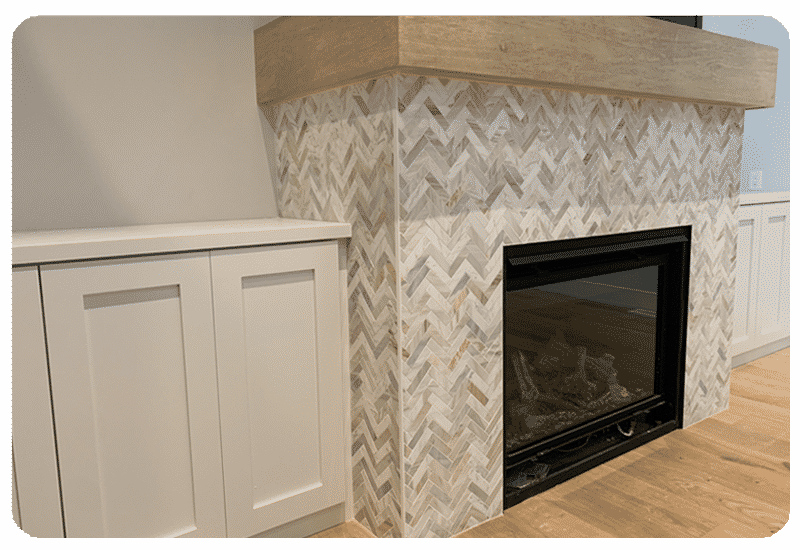 Take a closer look at this kitchen and fireplace tile installation in a new home construction with comments from the FLOOR360 interior designer, Courtney Wollersheim, with details about how the material was selected. Use the photos and comments for your own design inspiration! SEE MORE