Whether you're a homeowner or business owner, there's never a bad time to stop by FLOOR360.
Adding tile to any space – whether it's your home or a commercial building – can be transformative. Tile can bring new life to dated spaces, add a touch of luxury, and instantly elevate the design. But when do you know it's time for new tile? Our FLOOR360 team is here to help! Our tile shop in Madison, WI, is full of the latest styles and materials to help reinvigorate your space, whether you're having tile installed for the first time or fixing up your current tiles. Here are a few of the times we recommend stopping by our tile shop in Madison, WI:
When Building a New Home or Office
If you're building a brand new home or office, you have an opportunity to make design choices that will impact the space for decades to come. This is a perfect time to visit our tile shop in Madison, WI. Our experts can help you select the perfect tile for your new space. We can assist you in choosing styles and colors that will complement current styles and the design aesthetic you want to achieve, while also keeping functionality and durability in mind.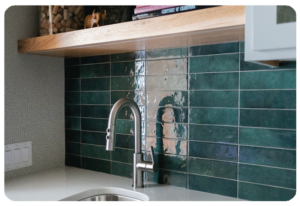 Home Renovations
If you're embarking on a home renovation project, now is the time to visit FLOOR360! Our experts can help you select tiles that will enhance and elevate your space. Whether you're updating a kitchen or remodeling a bathroom, we have
options that will work for you
, including the
trendy Zellige tiles
, neutral stone tiles, and eye-catching glass tiles. We can help you choose tiles that will coordinate with other design elements, as well as tiles that will add a
pop of visual interest.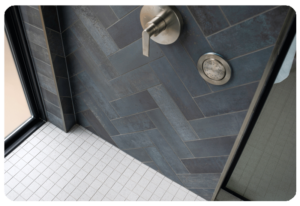 Commercial Space Updates
Having an updated and stylish commercial or office space is essential for building your business and enhancing your brand. If your business premises are looking old or outdated, it's time for a visit to FLOOR360's tile shop in Madison, WI! We have a wide selection of tiles that are perfect for updating your commercial or office space. Thinking of adding a trendy tile backsplash in your breakroom or new tiling flooring in your restaurant bathrooms? Our experts can assess your space and help you find tiles that will add the right level of style and sophistication while holding up to the wear and tear that often comes with commercial use.
Damaged Tile
If your current tile has been damaged somehow, FLOOR360 can help you find a replacement that blends right in with your current decor. Our experts can help you match the existing tile to the closest available option so that your repair will look seamles No matter what your situation, there's never really a bad time to visit our tile shop in Madison, WI. Our experts are always here to provide guidance, answer questions, and help you select the perfect tile for your project. Come visit us today to see all that we have to offer, or
get started on your project online!